The 'ET Clapping Game' of Urban Concept's interactive play equipment has fit 'Meteorite Village' project perfectly.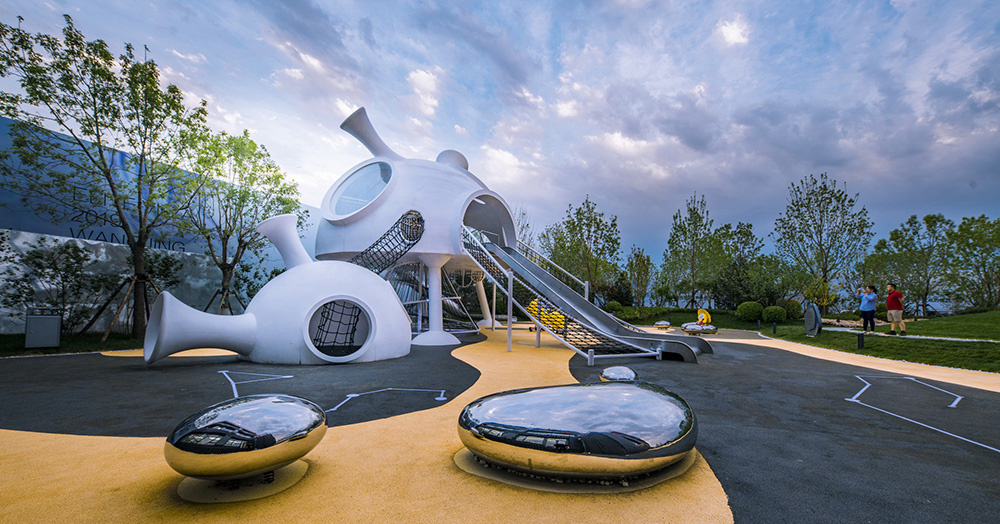 This playground is actually the marketing center of a real estate project. As a low-density humanized project, this project is equipped with both a kindergarten and a community retirement center.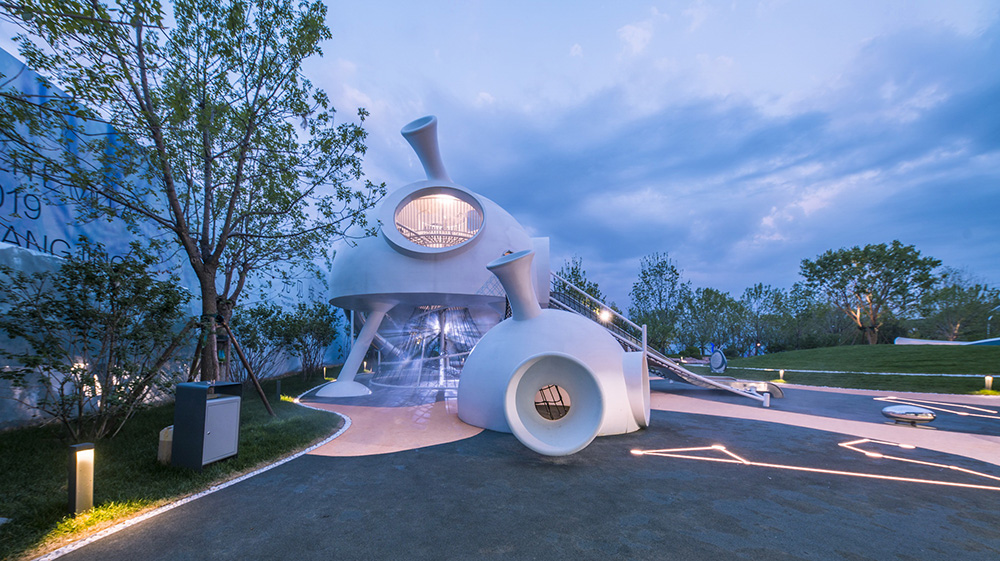 So it's marketing center in the early stage and will exist and transformed into part of the community.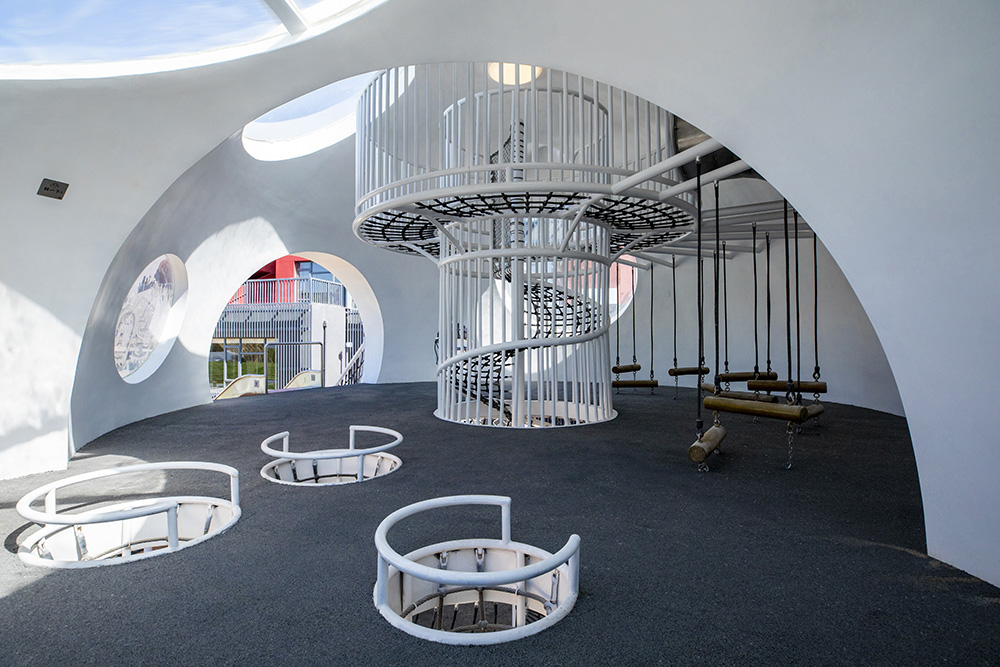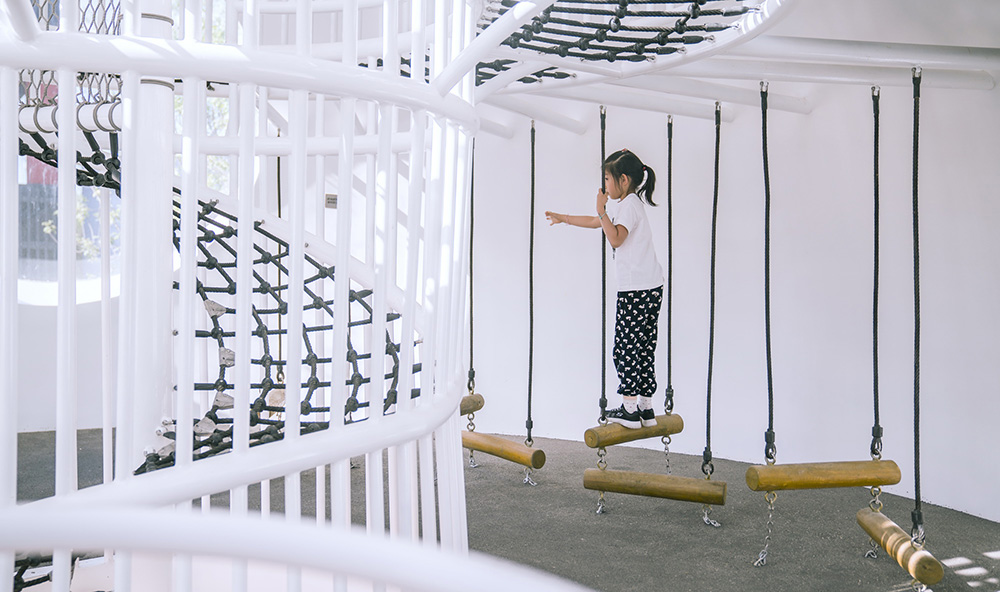 The stars, big or small planets in outer space could be an abstracted analogue of meteorites, which represent the mystery and vision of space and the future, bringing infinite imagination to children. This is how the design concept of this playground 'Meteorite Village' was set.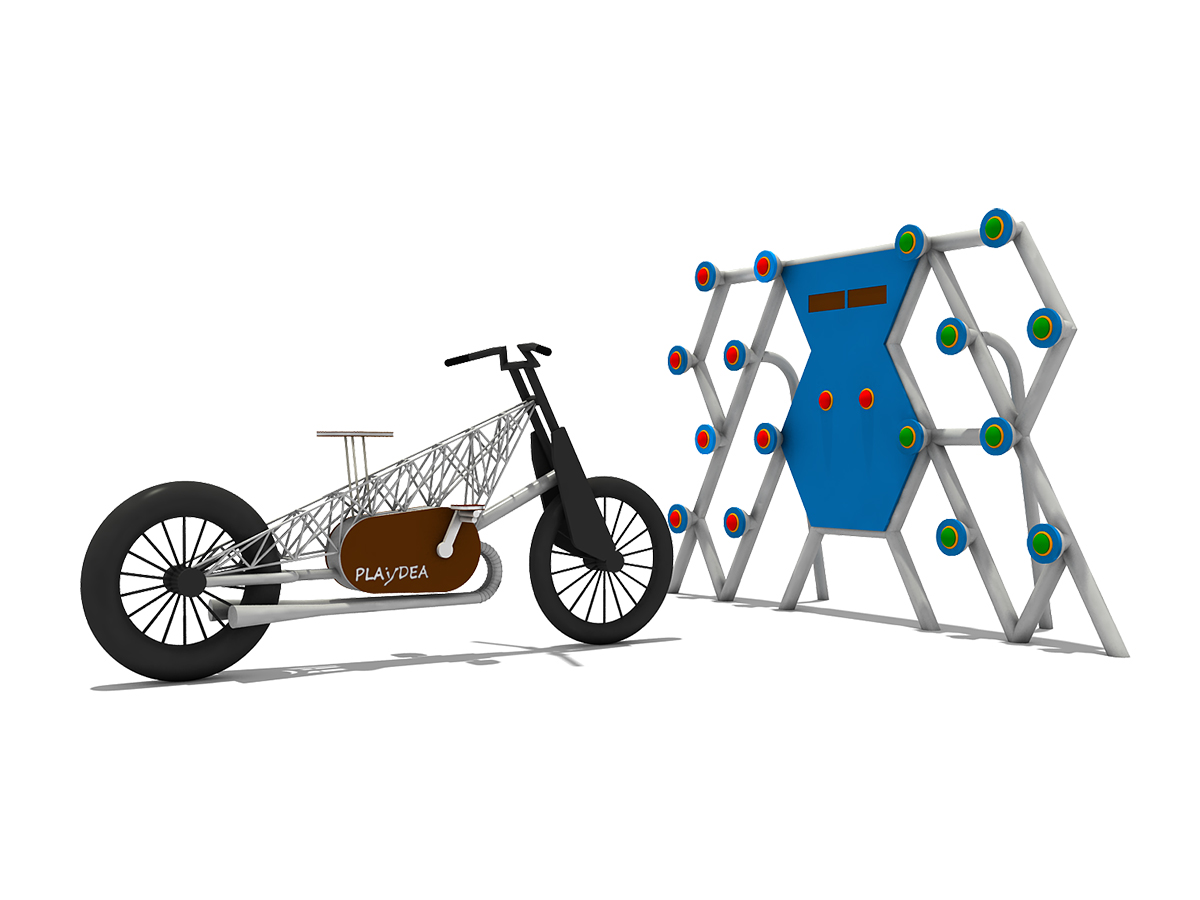 To use scenario-based design techniques, creating a complete children's playground in a theme-park-oriented manner.