Urban Concept continues to explore the use of urban micro-spaces and has designed and built an orange-themed playground using the space under the bridge.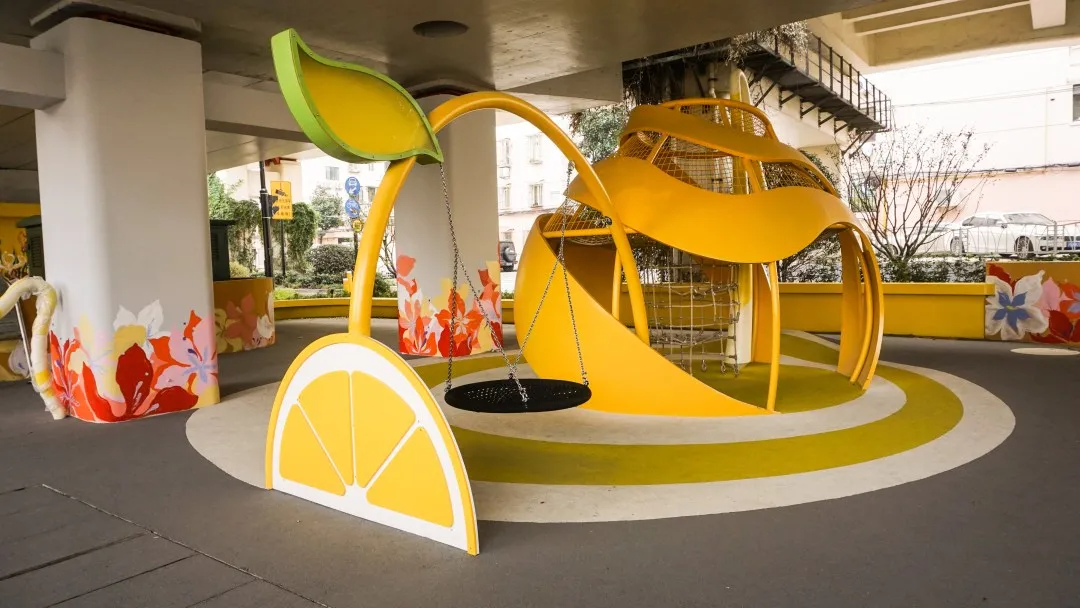 With the rapid development of urban traffic, various overpasses and elevated roads are increasing, bringing a kind of secondary space - the space under the bridge. Its narrow, gray and depressing spatial characteristics have long been neglected and not effectively utilized.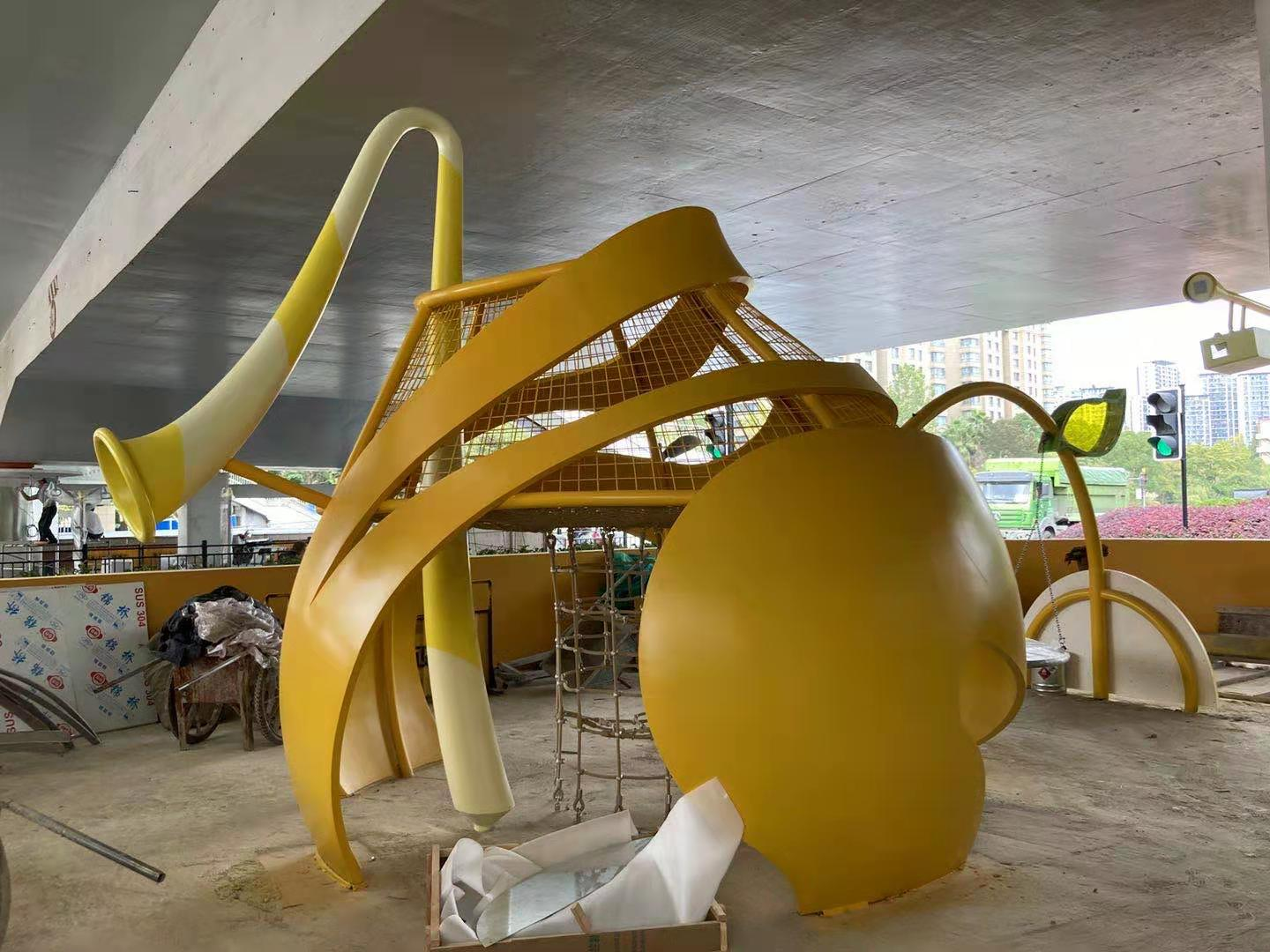 As one of the pilot projects of 'activating the space under the bridge', Urban Concept was responsible for deepening the design and implementation of the playground transformation under the Suzhou River Bridge.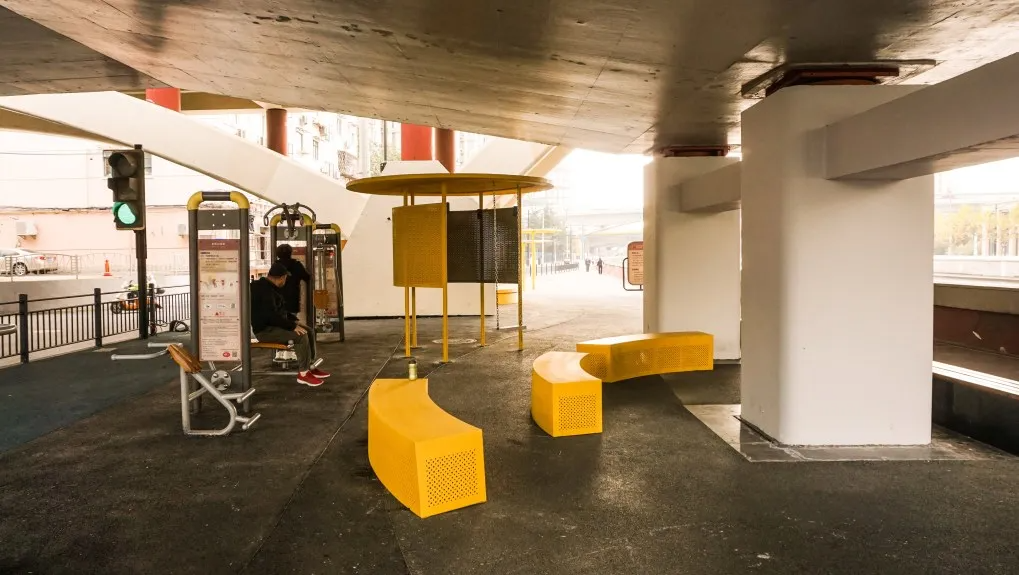 Under the background of the overall concept, the designer combined the theme color "lemon yellow" and took lemon as the creative point, using round color steel as the main material, using lemon, green leaves, straws and other embellishments to design the appearance of a cup of 'lemon tea'.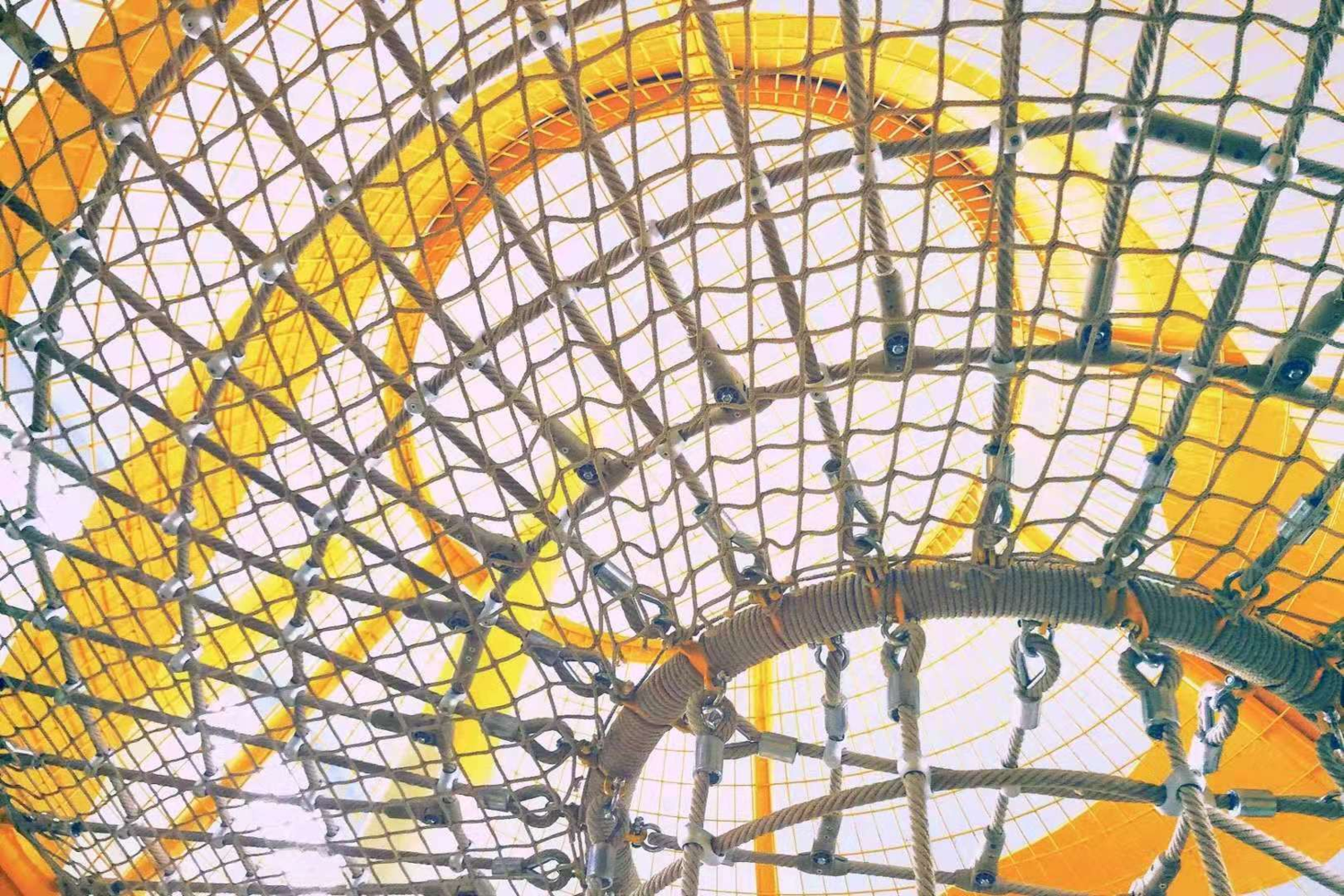 The playground equipment incorporates climbing, interactive, shaking and other functions.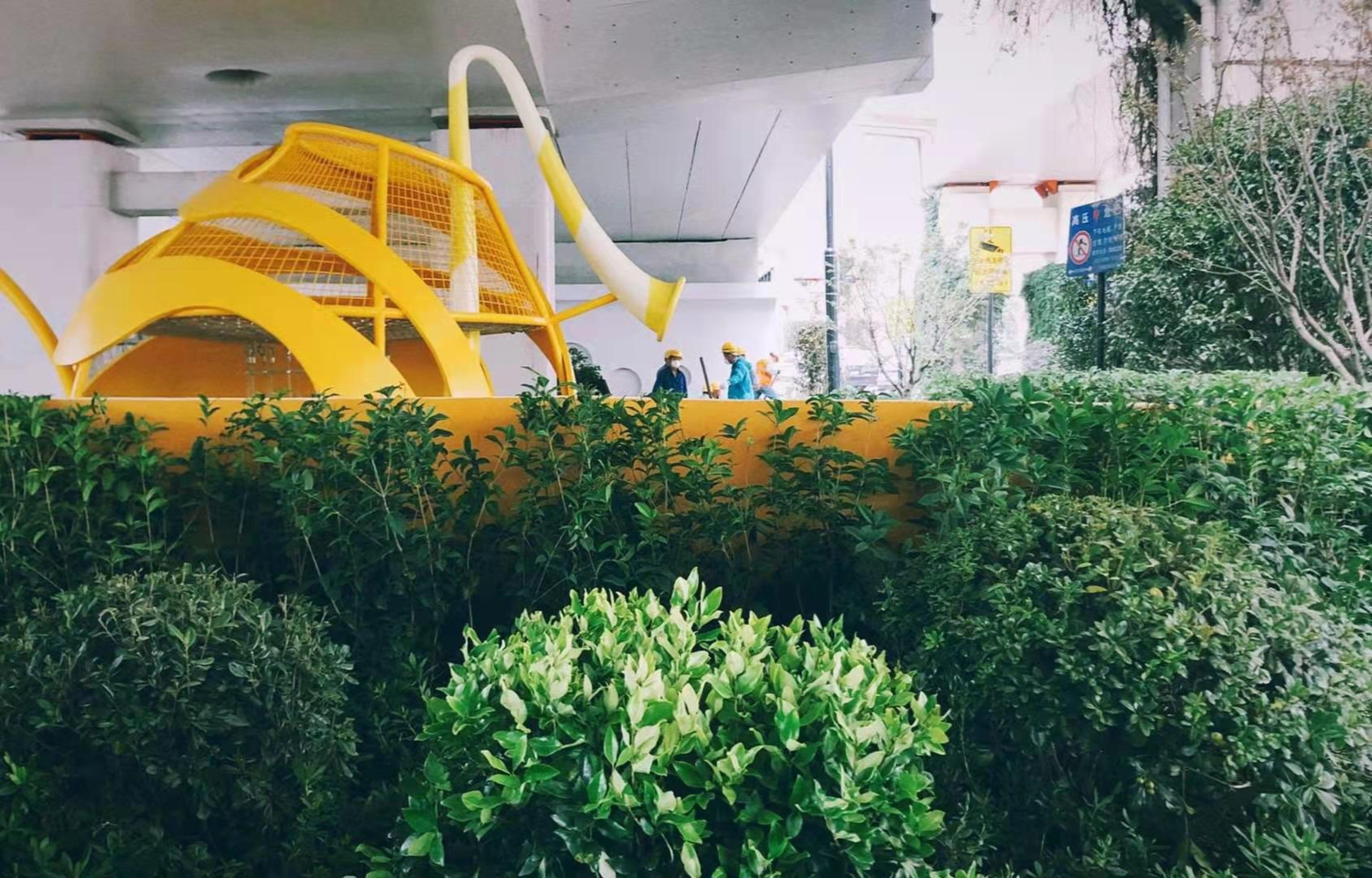 This playground equipment consists of ropes, swings, sound box and other play sections. The floor is specially paved with EPDM, which is elastic and guarantees the safety of children when playing.