Urban Concept has been trying to design and produce a more diverse range of interactive playground equipment.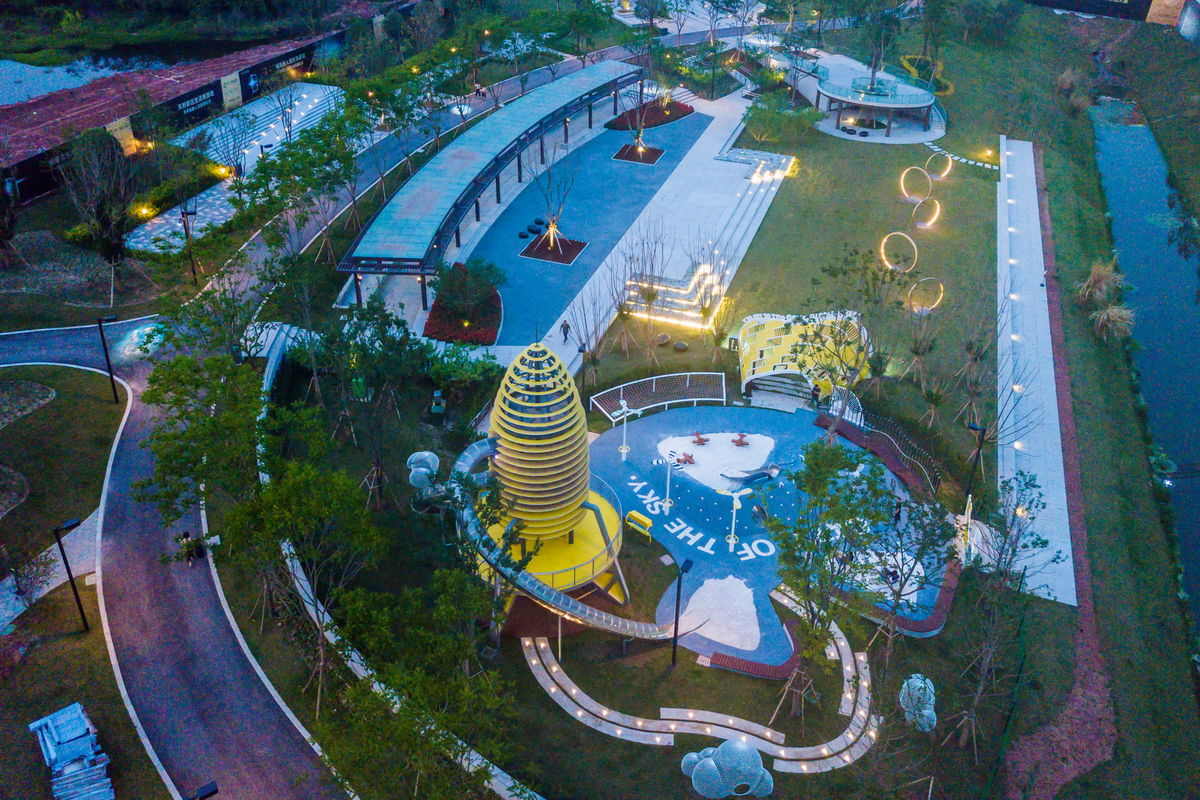 This time, we have installed a lot of LED lights inside the rocket-themed playground equipment in this project, and the lights will light up and go off at night like breathing, bringing an interactive play experience for children.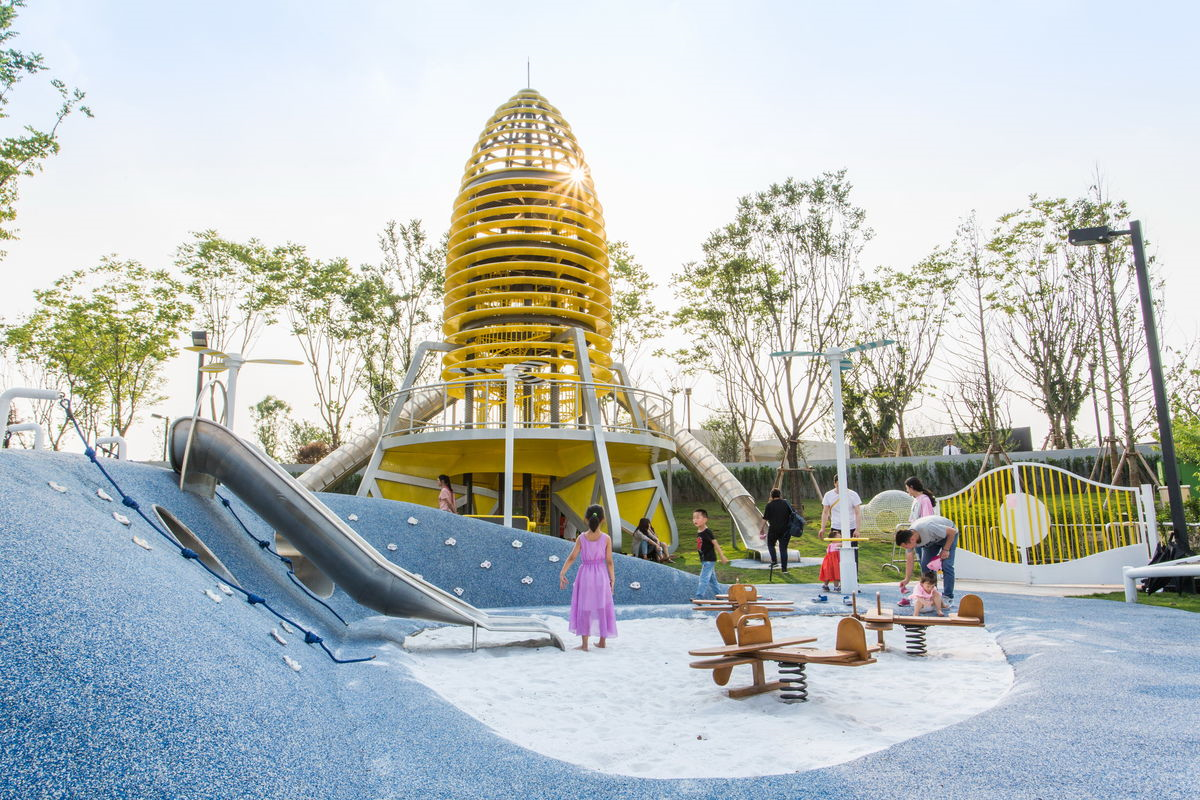 At the beginning of the design, this playground has been positioned as 'city in the sky', aiming to create a playground in the sky to record the fantastic dreams of childhood.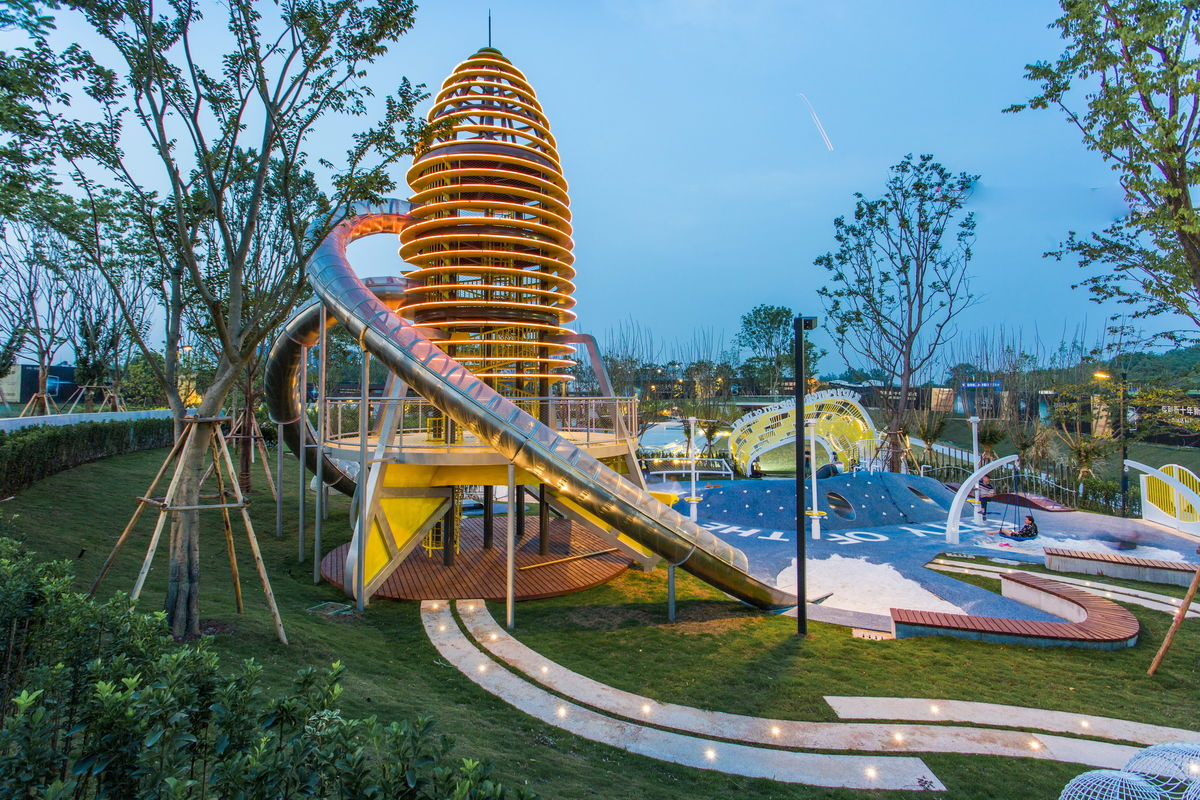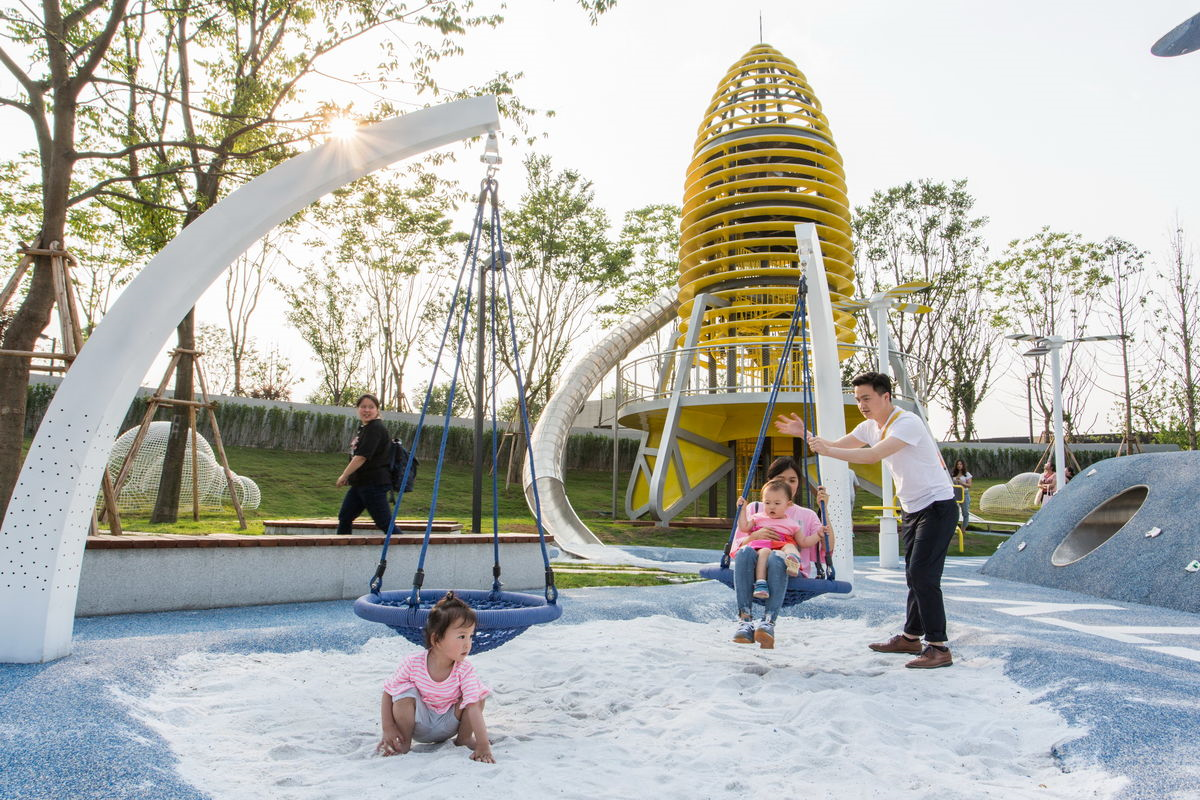 How to create a technological and futuristic playground is what Urban Concept considered most. The design uses rockets, dragonflies, clouds and other elements to present a place for children to have fun.