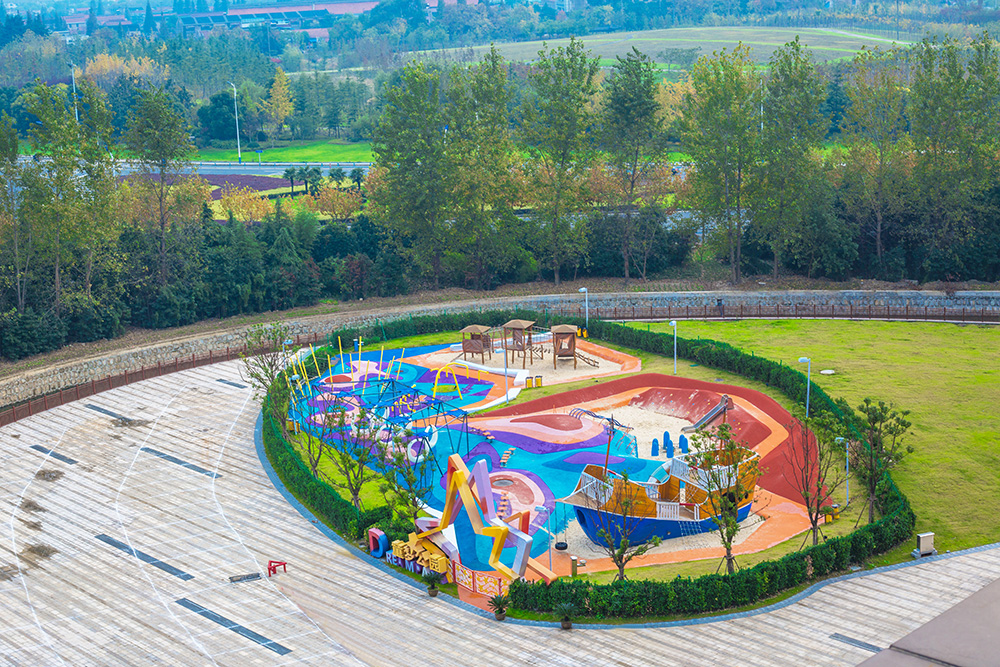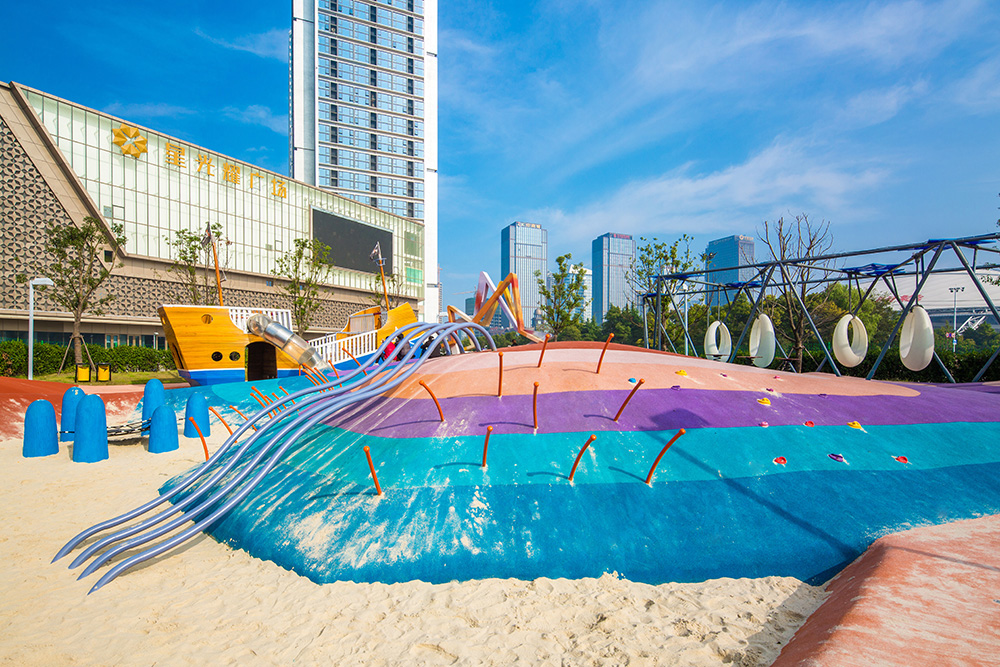 The design concept of Children's Dream Park is inspired by sweet dreams of childrens', the project that has been divided into 4 zones, and the 4 zones is connected with a complete story line. The key words for the 4 zones are 'free', 'fantastic', 'nostalgic', and 'colorful' that represented 4 kinds of sweet dreams.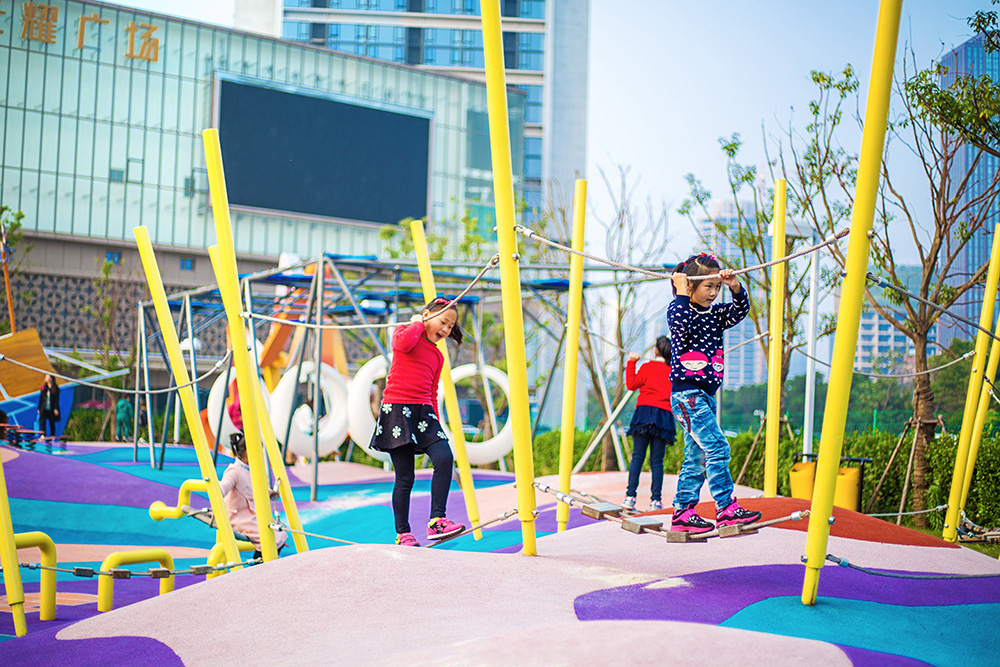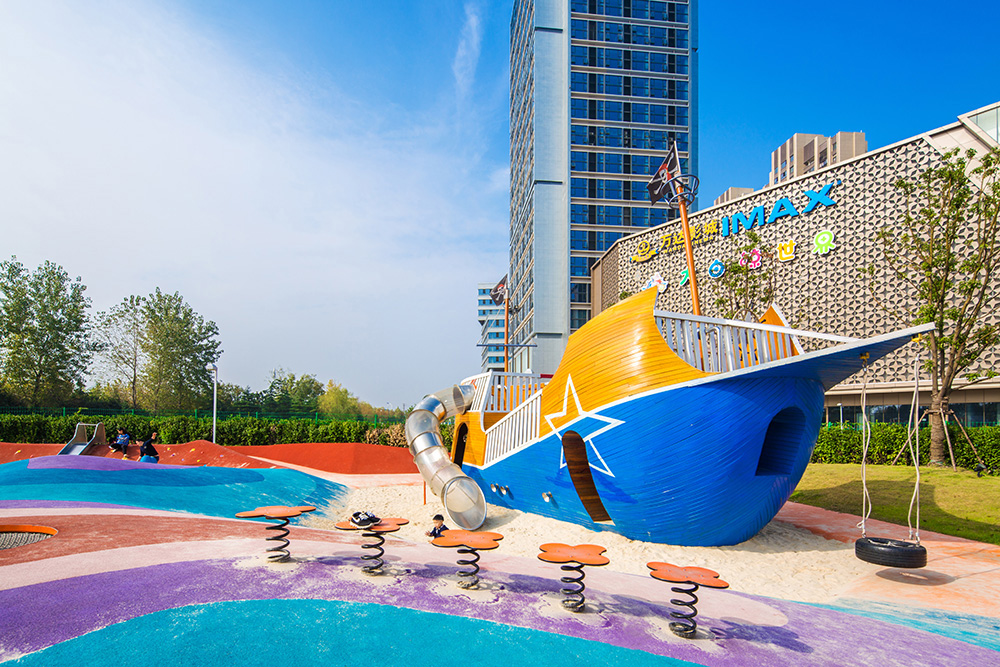 Urban Concept's Butterfly Clapping Game is one of the symbol equipment of the 'fantastic' zone, providing the children with interactive play experiences.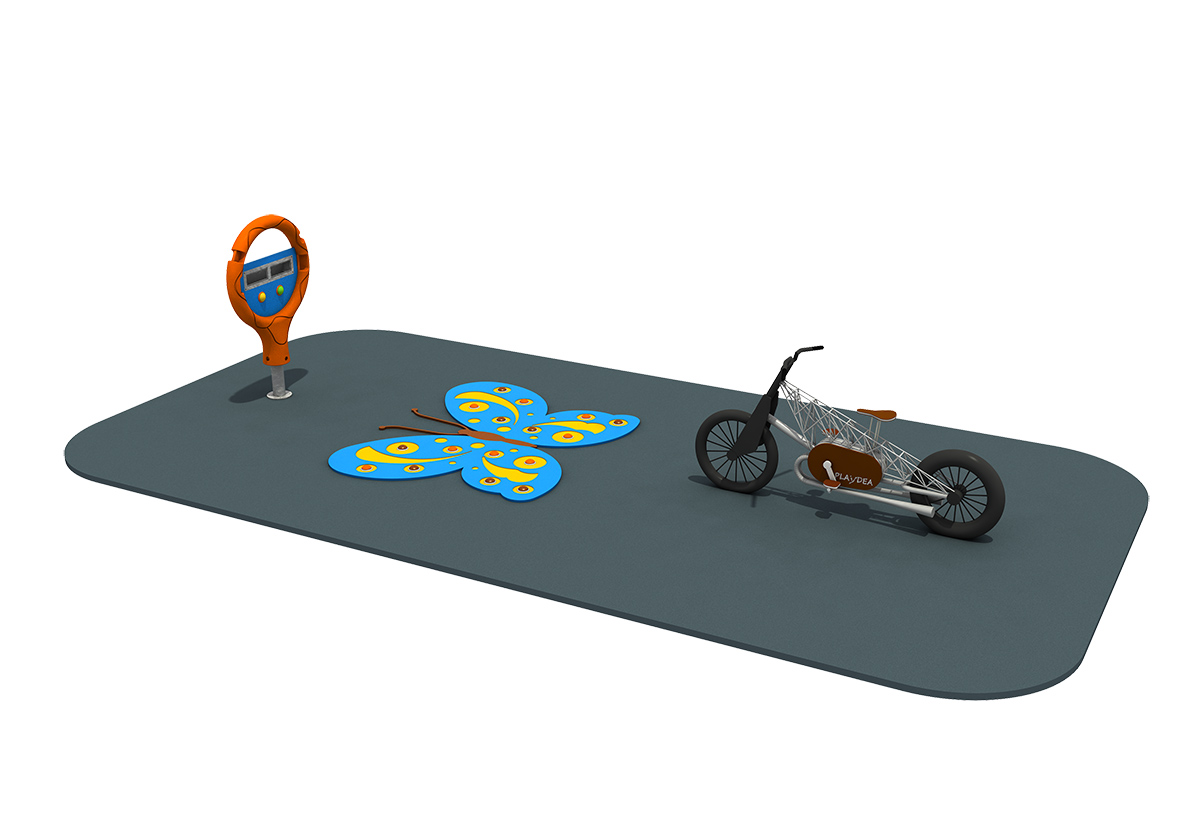 The equipment is driven by cycling and the users will be divided in to 2 groups, to pat or stomp on the shining LED button on the ground, the display panel up front will show the score of the 2 groups.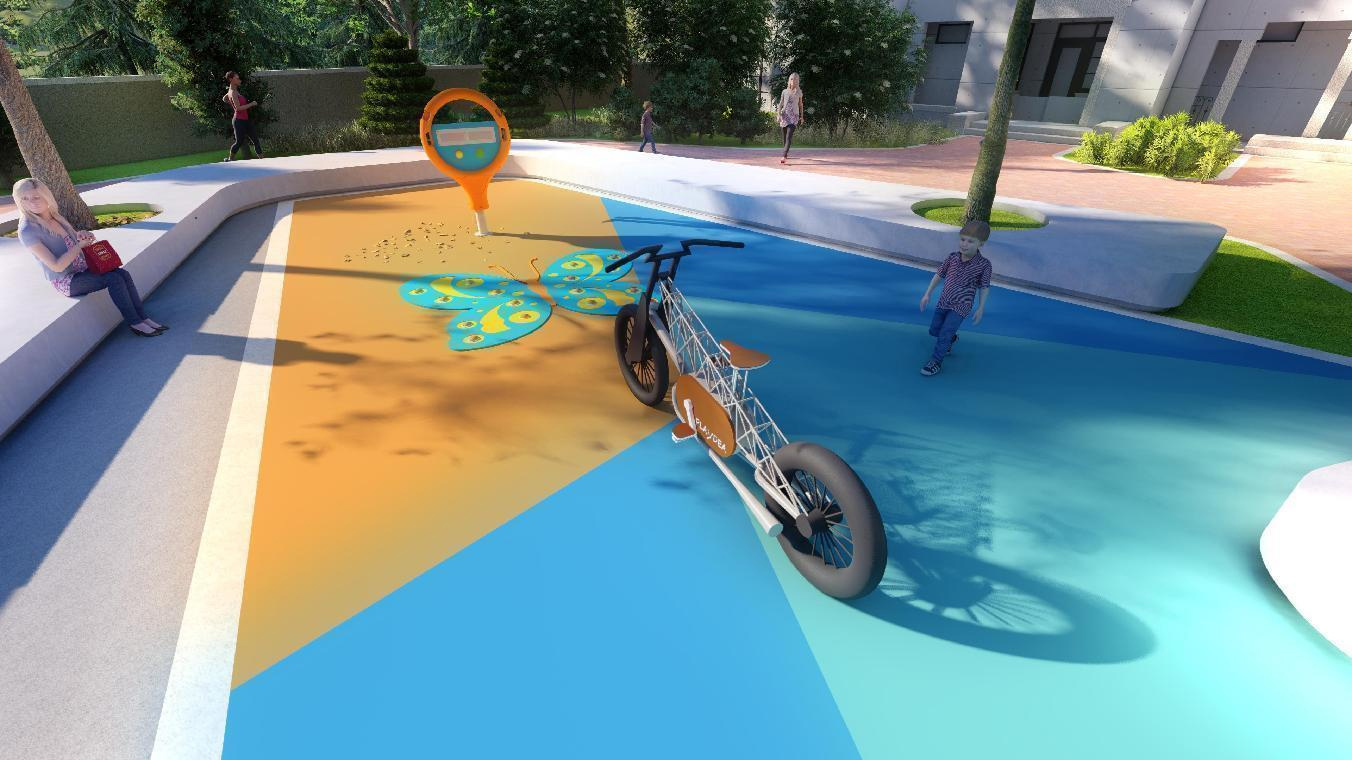 The unique human-powered play method has created fresh and fancy play experience like no other.