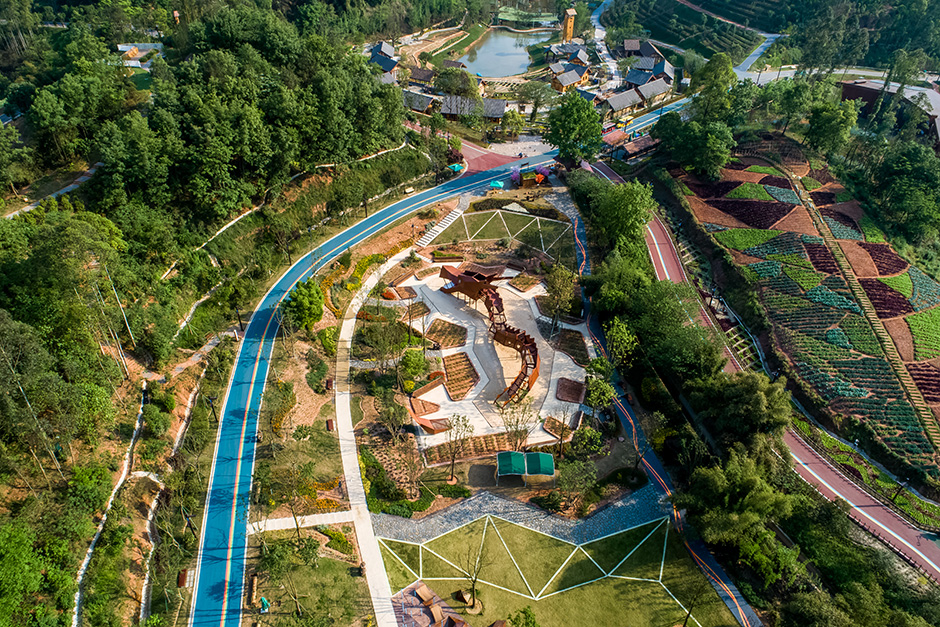 Based on the client's requirements, a large dragon themed playground equipment with multiple functions including play, trail and exploration has been designed, manufactured and installed by Urban Concept, it's located in 'Pleasant Fields' Project in Chengdu city.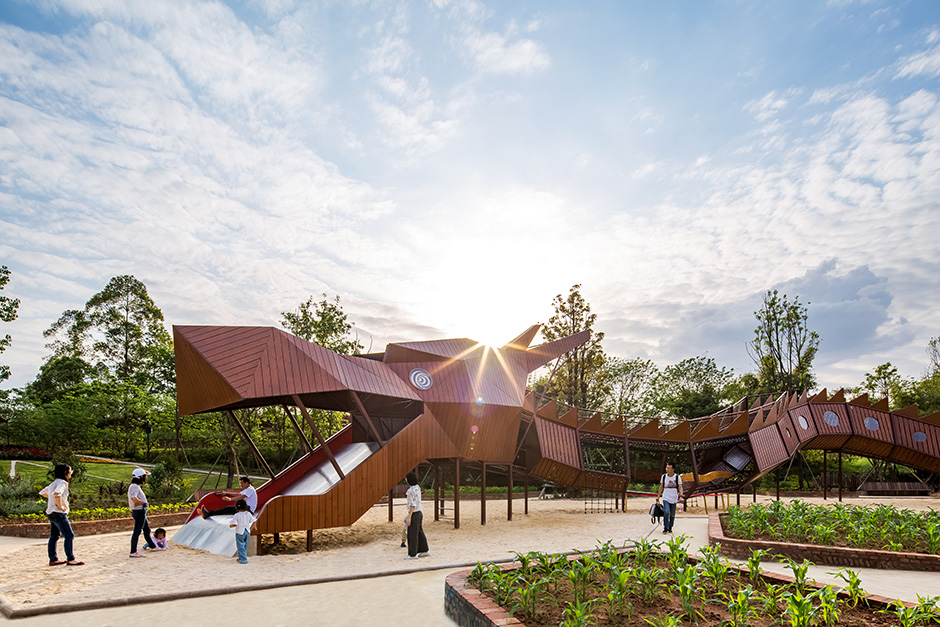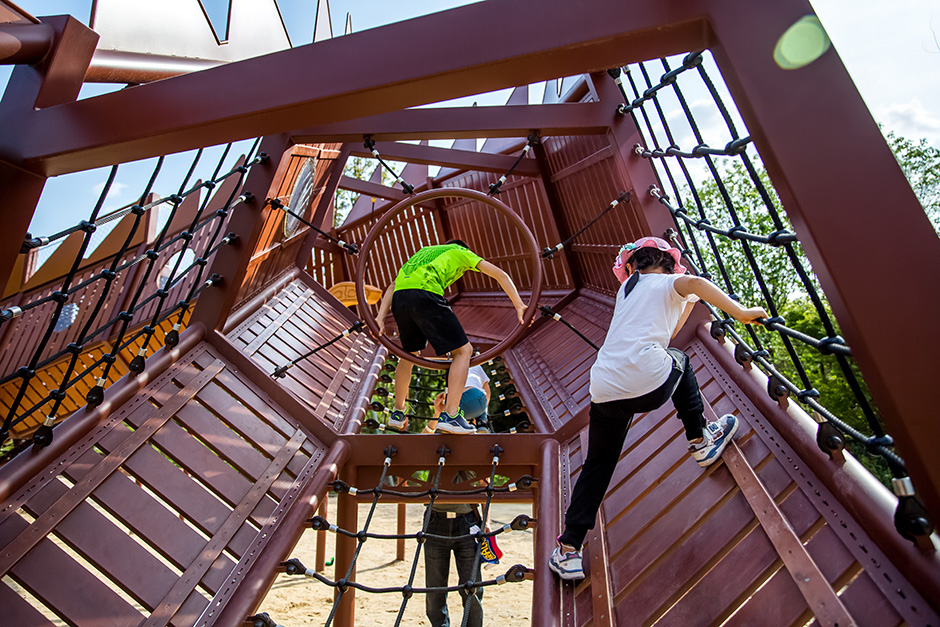 With the premise of respecting the original landscape and protecting the environment, and with the goal of 'converging the scenery of farming in Sichuan and creating a chapter of rural revitalization'.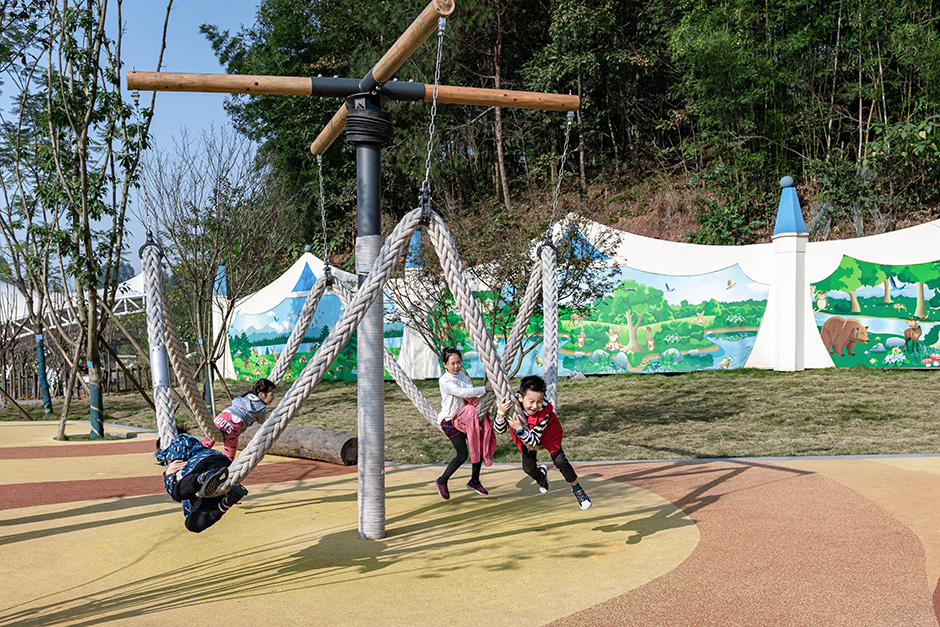 'Pleasant Fields' project has innovated seven thematic playground areas: Chuanjiang River Grass Sea, Jincheng Flower Island, Gufo Flower Stream, Wuyang Tea Valley, Colorful Forest, Dahe Terraces, and Deer Creek Ranch.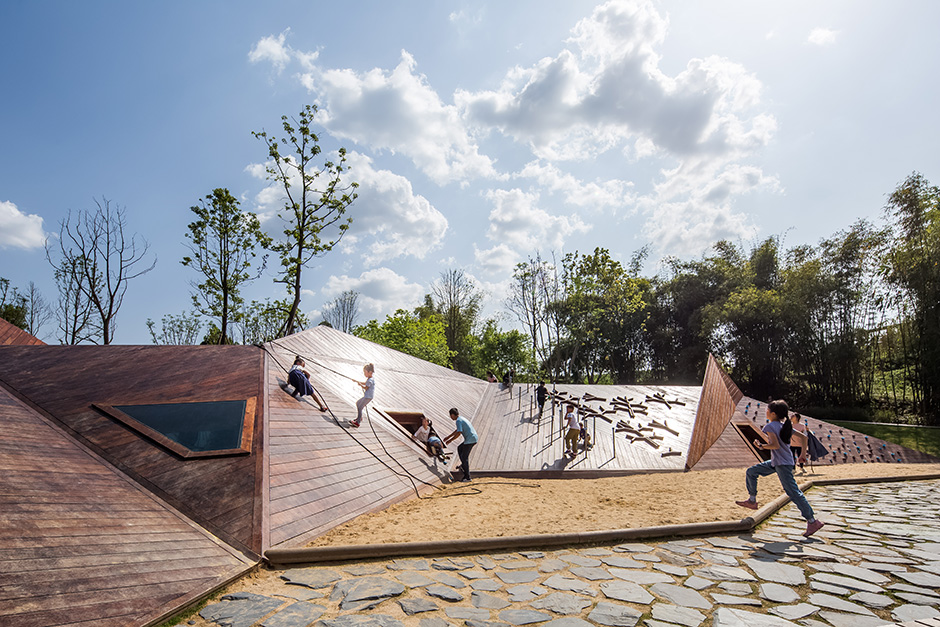 It's a playground for all ages. For children, it is a science education base to broaden their horizons and learn agricultural knowledge; for young people, they can enjoy the romantic life in the tree house, beehive, tent, ice house and other wild hotels looking at the forest and starry sky from the fence; for the elderly, they can feel the original traditional architecture of western Sichuan, experience the rural life and farming culture of western China.