‍
Interactive play equipment of ours has integrated with the 'Elf Pinecone' project perfectly.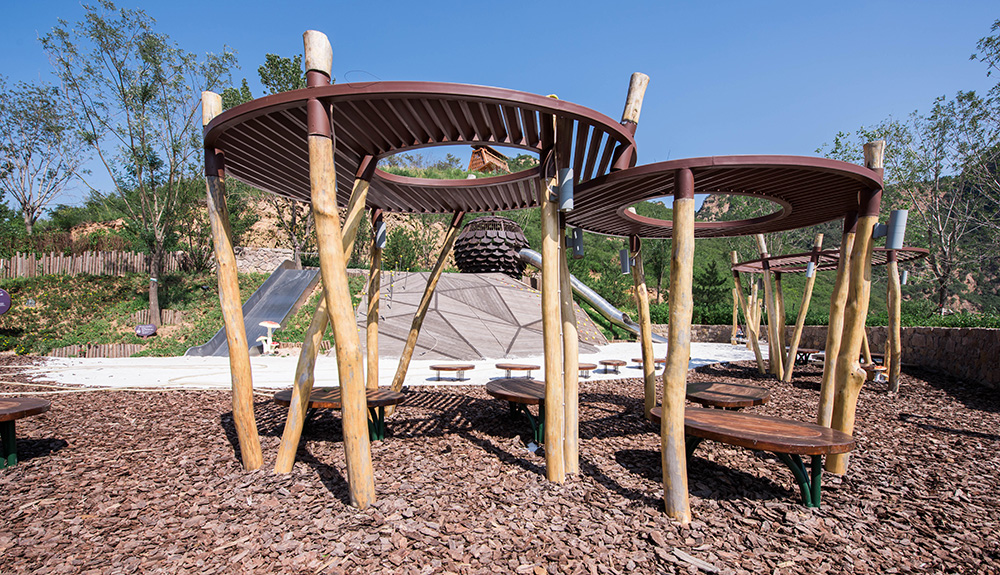 The project is located at the foot of the ancient Great Wall, surrounded by mountains, pine trees and village houses.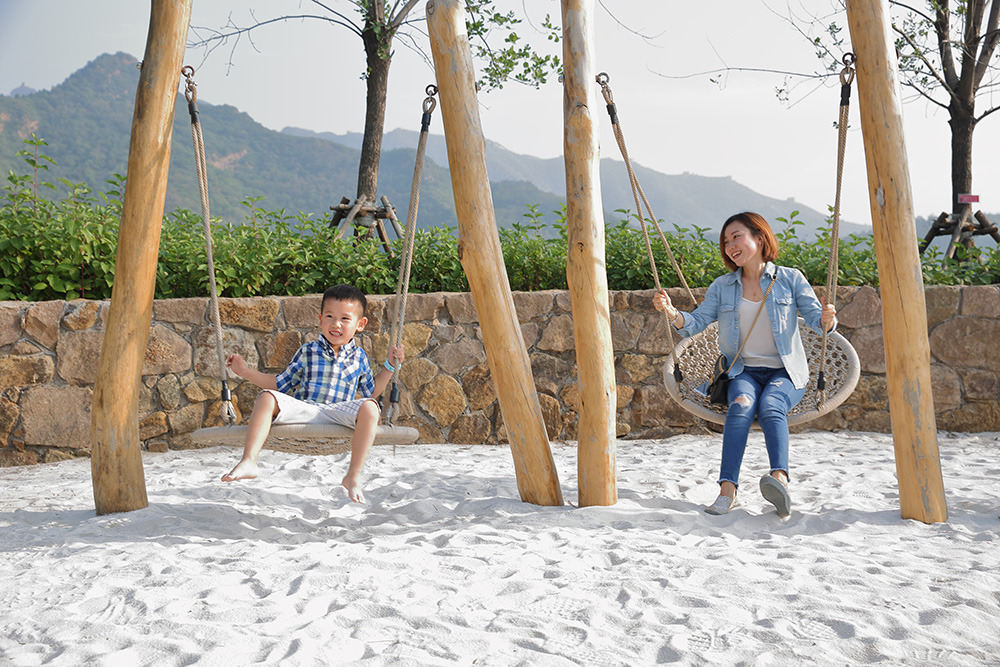 What kind of children's playground should be designed in such a natural environment?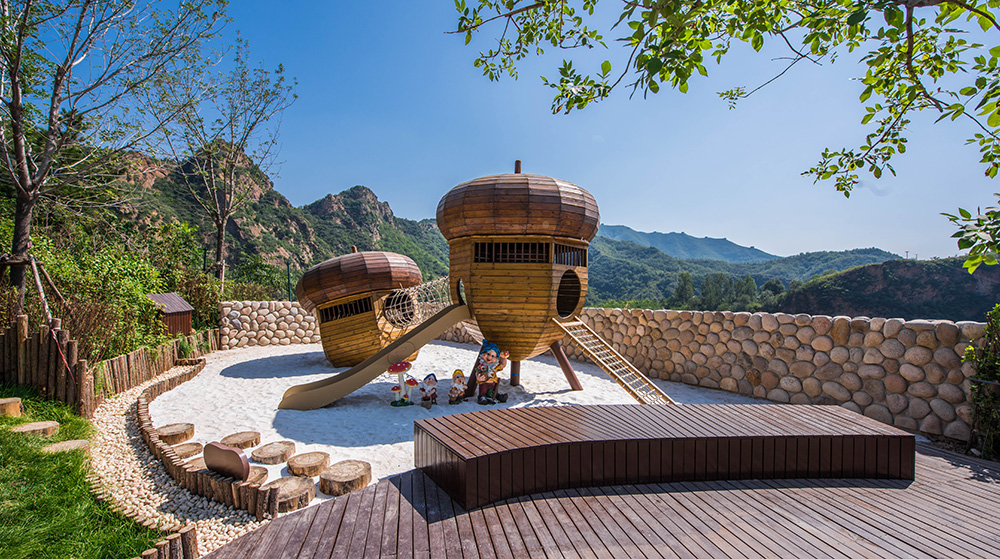 The aim of the project is to make children have enough opportunities to come into contact with nature, to develop the habit of curiosity and exploration through play, and to learn while having fun in an increasingly intelligent and informative social environment.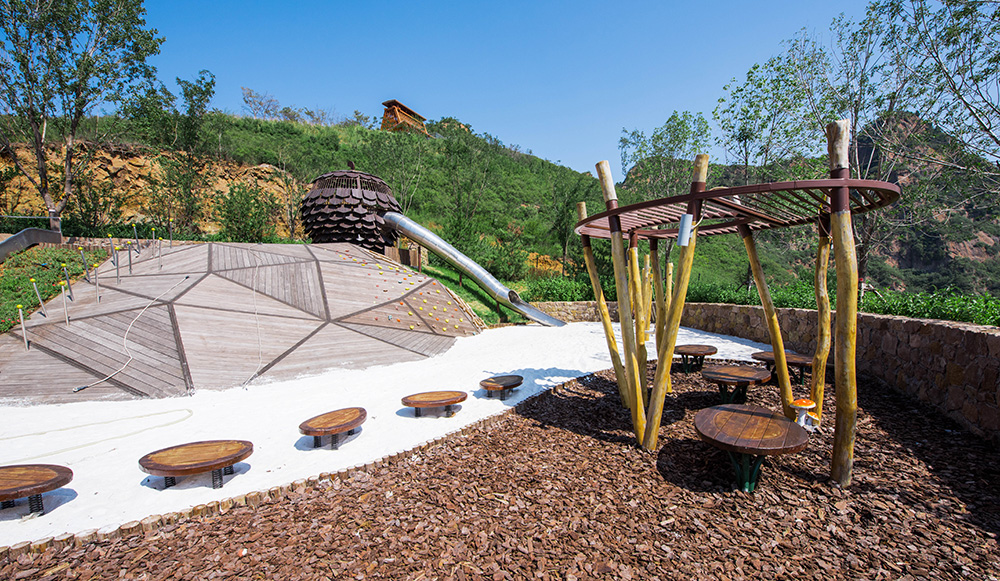 The site-specific design, the whole solid wood vibe and the immersive scene experience, integrates with the interactive play equipment of Urban Concept's, creates a great place for children to have fun, experience nature, and cultivate creativity.