With Urban Concept's interactive play equipment Kinetic Spinner, a human-powered play experience has been created that perfectly fits the Adventure Island playground.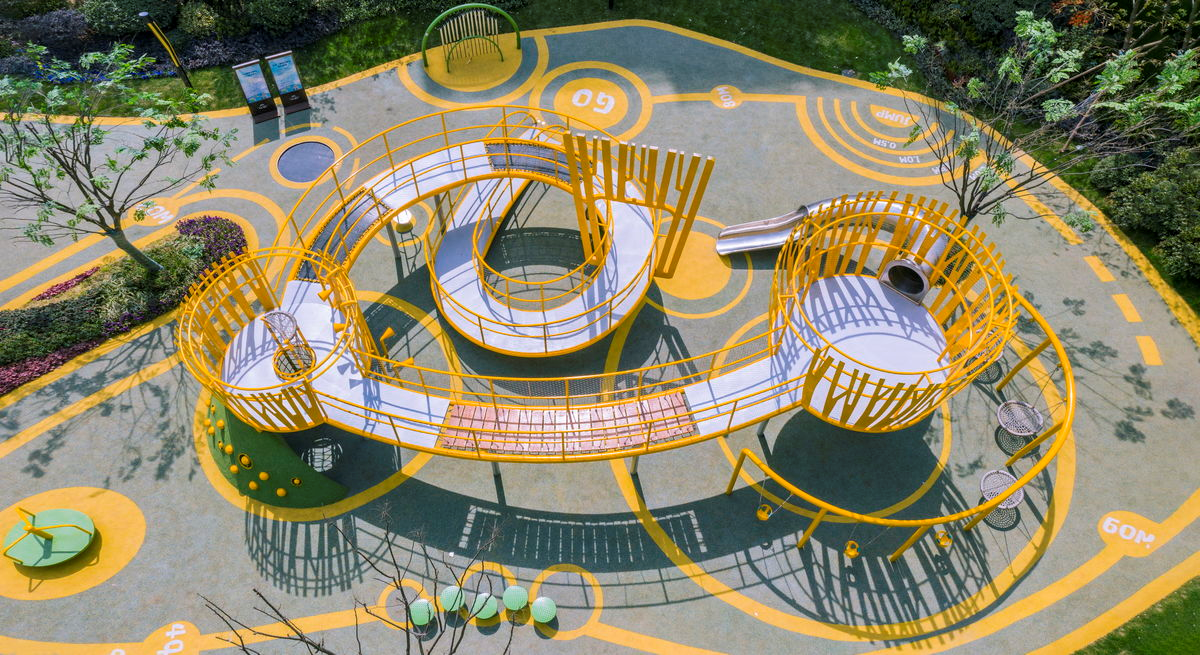 As the upgraded 2.0 version of the 'Adventure Island' theme park, the main themed playground equipment has painted with gorgeous and distinctive bright yellow, with the soft ground surface, bringing a lively yet elegant feeling to the project.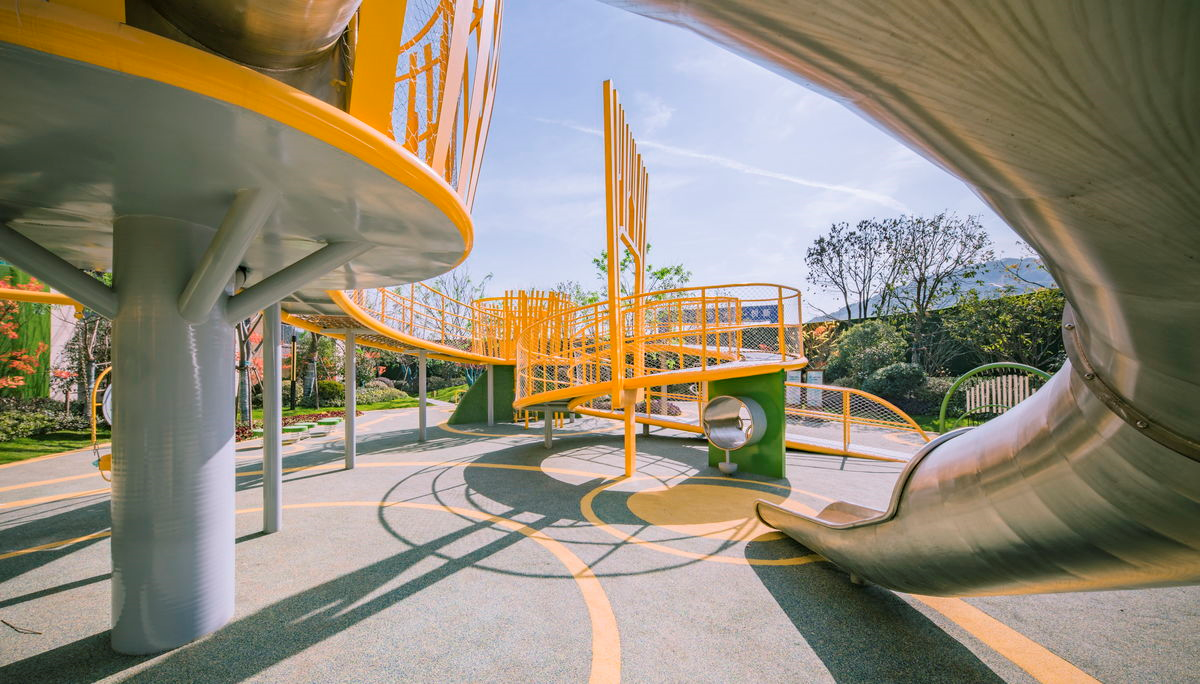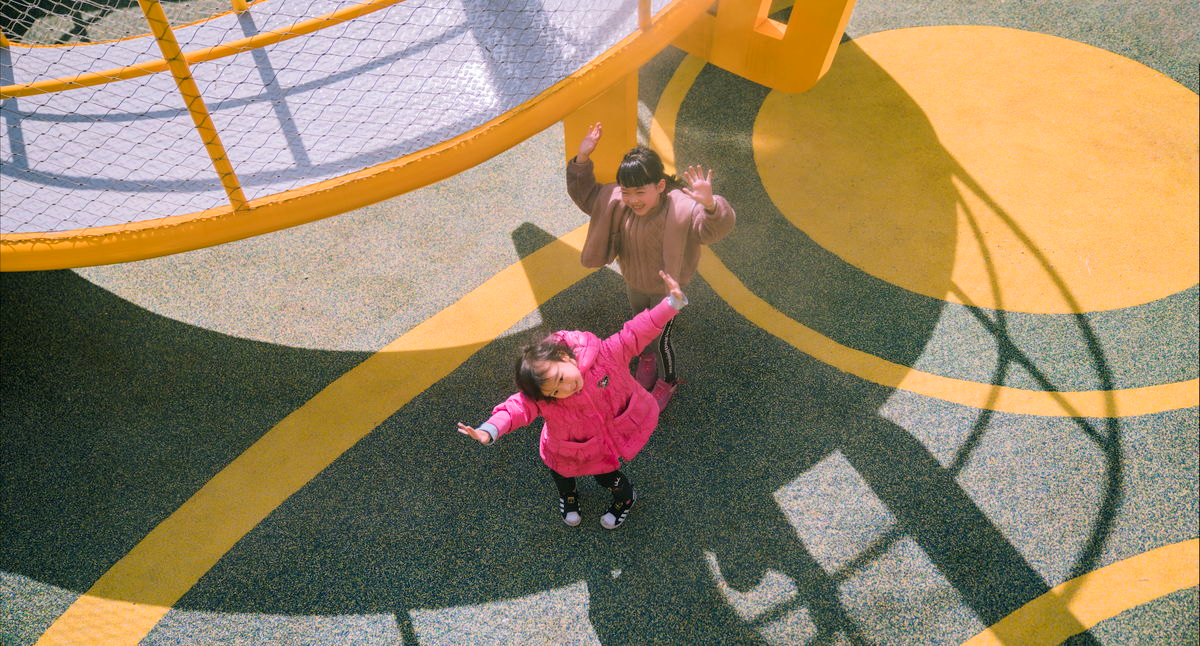 When the early spring sunshine comes, take heavy winter clothes off, this playground is inviting children to start the adventure journey together, once again!