In the previous news article, we introduced the grand opening of the "Happy Interstellar" theme playground designed and constructed by Urban Concept. Next, we will introduce the various areas of the project separately.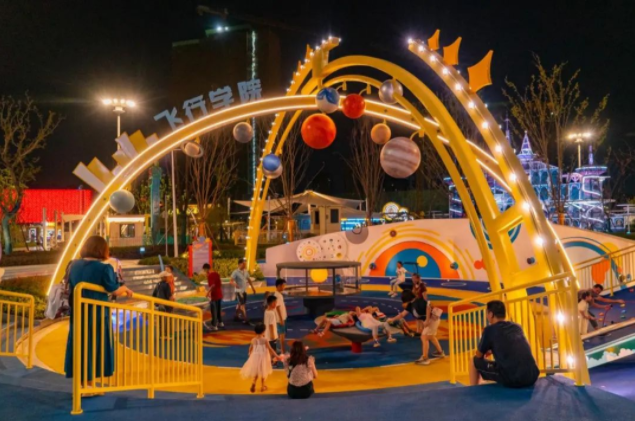 What are the planets in the solar system? What is the speed of spacecraft in outer space? What does weightlessness and impact feel like? Visit the 'Solar System Square' to learn about the eight planets.
Experience different speeds and weightlessness with activities such as the hyperspace rotation, weightless bouncing bed, light-year racing, and spacetime launcher. Enjoy learning various physics knowledge while having fun.