Human-powered play equipment - Merry Go Round is a standard model of Urban Concept's playground equipment, in this case, according to the design concept of this project, it has been modified in another shape this time, to create an interactive play area which fits the project better.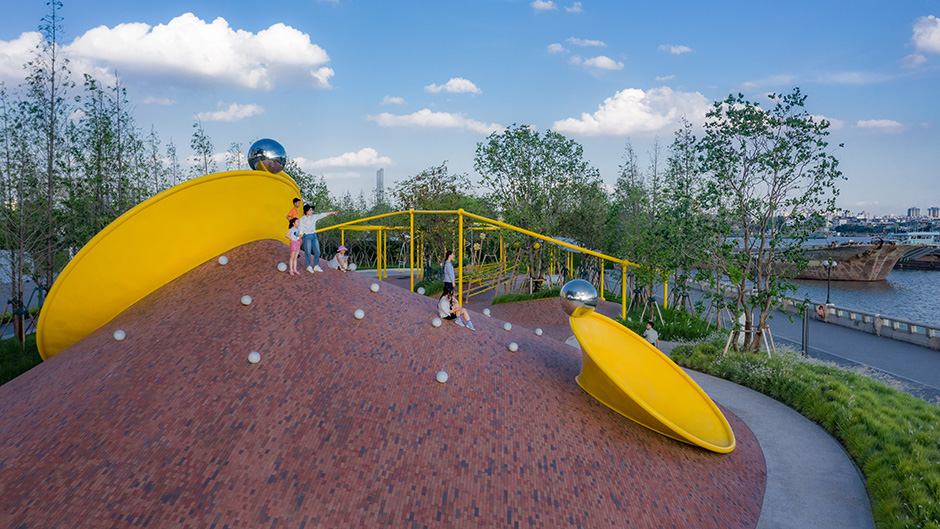 The name of the project is 'Treasure of the Sea', and it's located at the shore of Pearl River.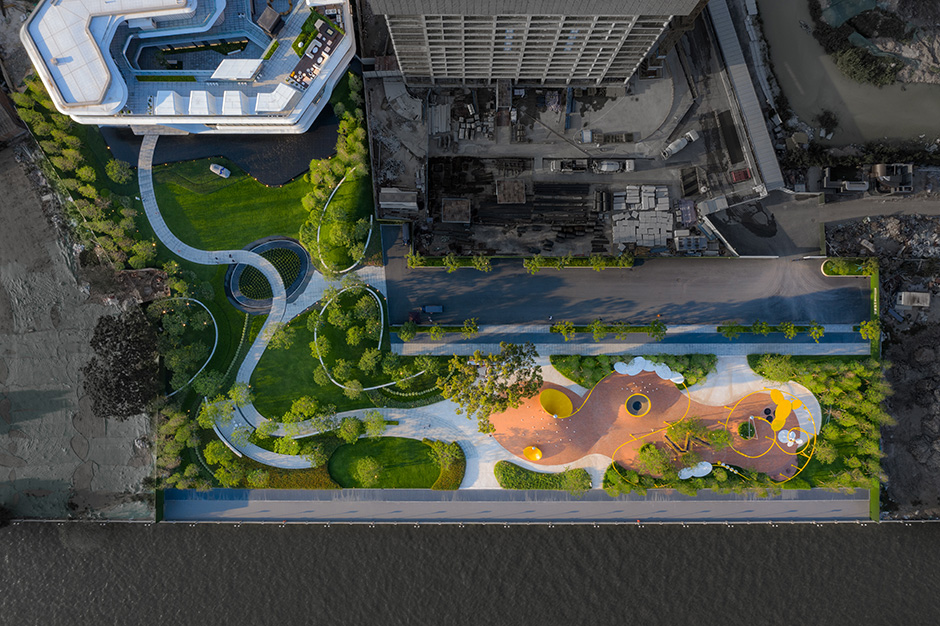 The living theater by the Pearl River, bearing the memory of the old factory life, the aim of this playground is to made all of those to be be seen and enjoyed in this landscape-style project.
The project itself is the space for entertainment and meanwhile, it's also a trick of the Space.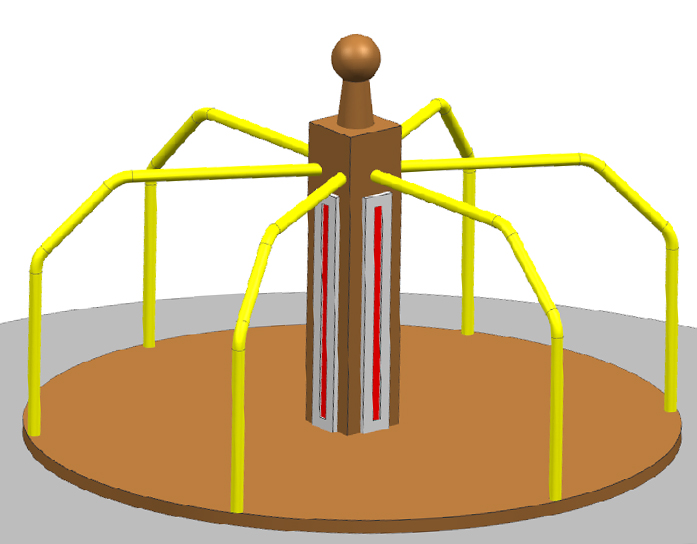 Waves, birds, whistles, people can listen to the sonata of the Pearl River in 'Treasure of the Sea' playground.