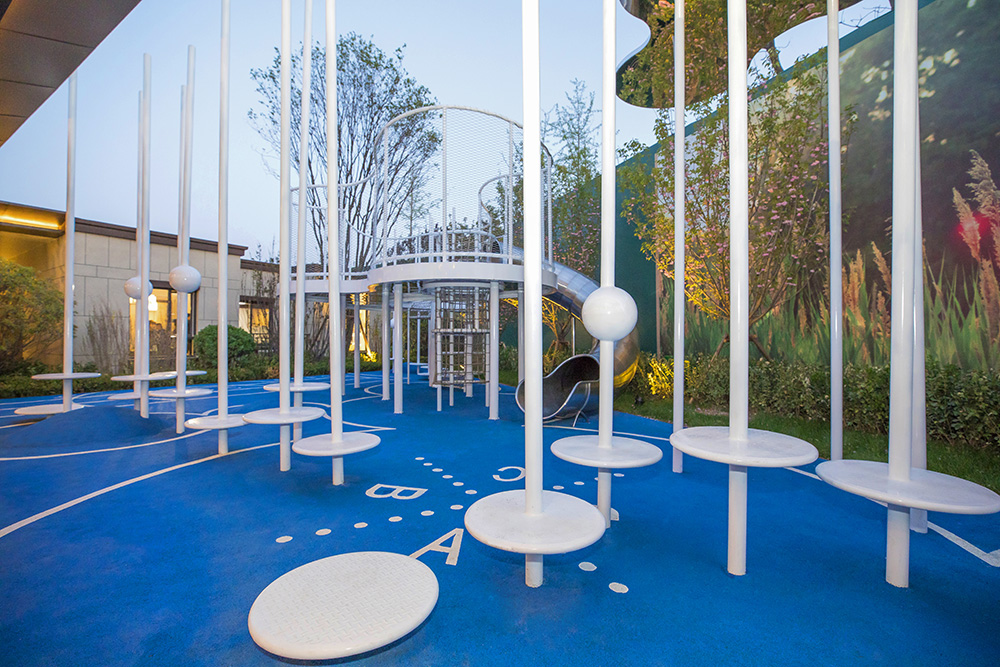 Urban Concept's interactive play equipment 'Flying Hawk' has created an human-powered play experience that matches with the design concept of 'Blue Cloud' project perfectly.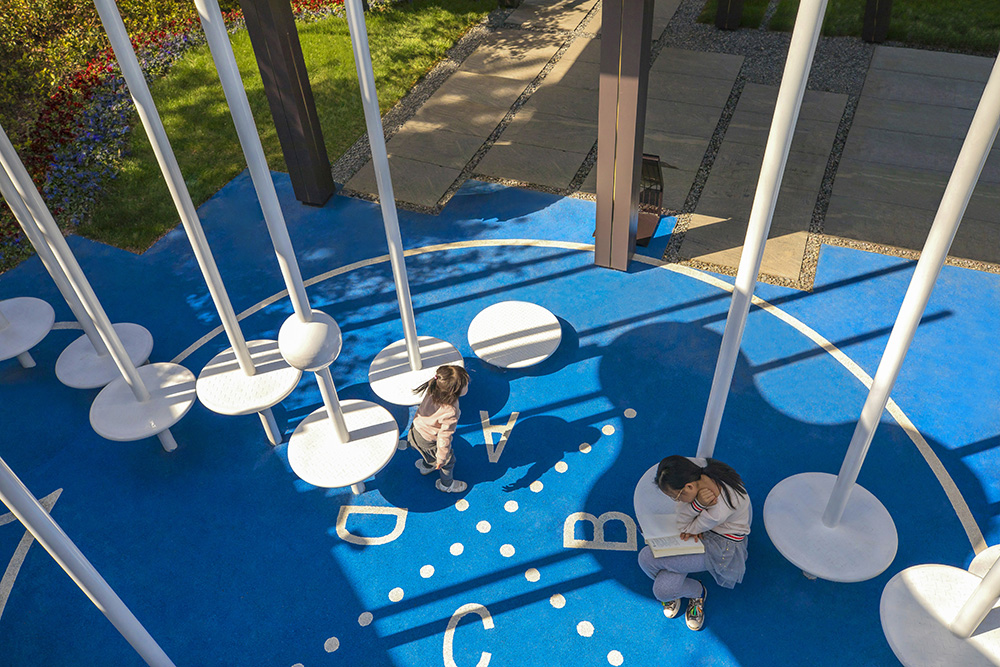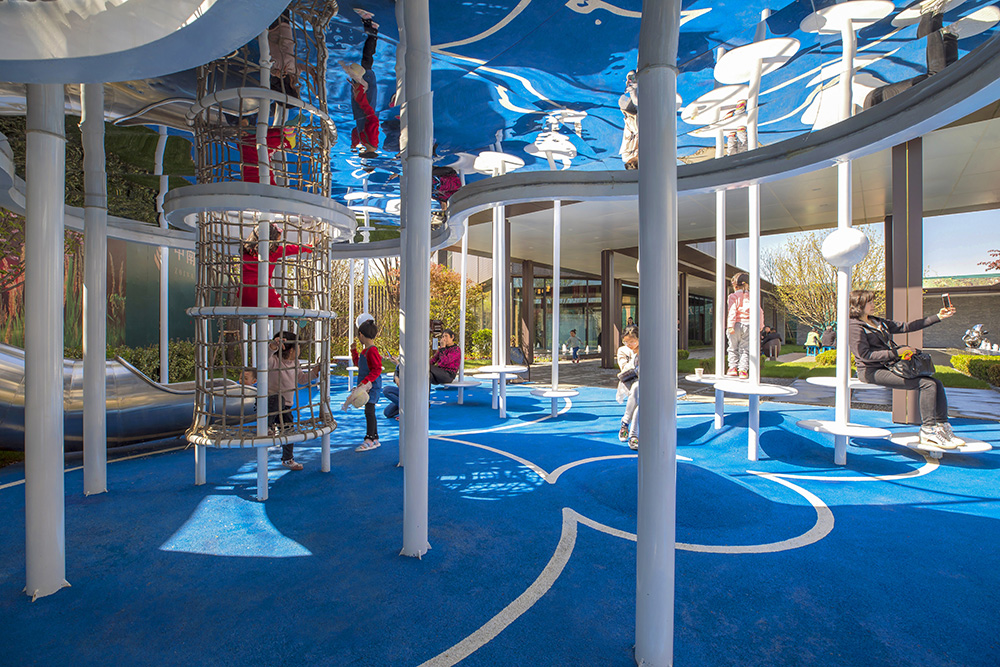 The "Blue Cloud" park is a children's park that can be combined freely by the willing of the user, which is a new model under the rapid development of real estate construction and the demand for high quality playground of community.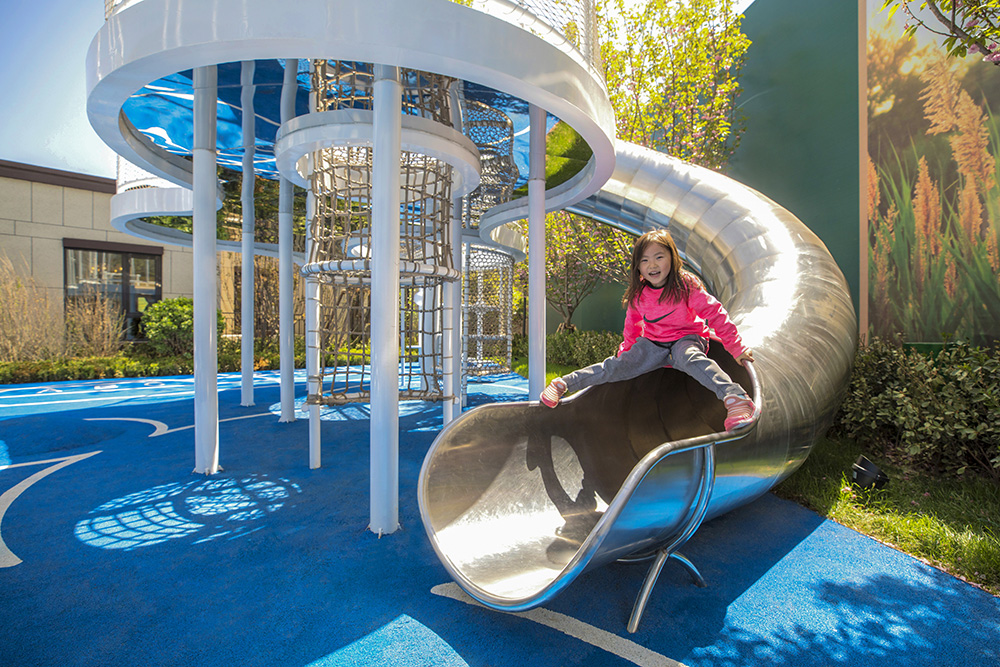 'Blue Cloud' project are extremely streamlined, maximizing the possibility for children to run, jump and chase at will.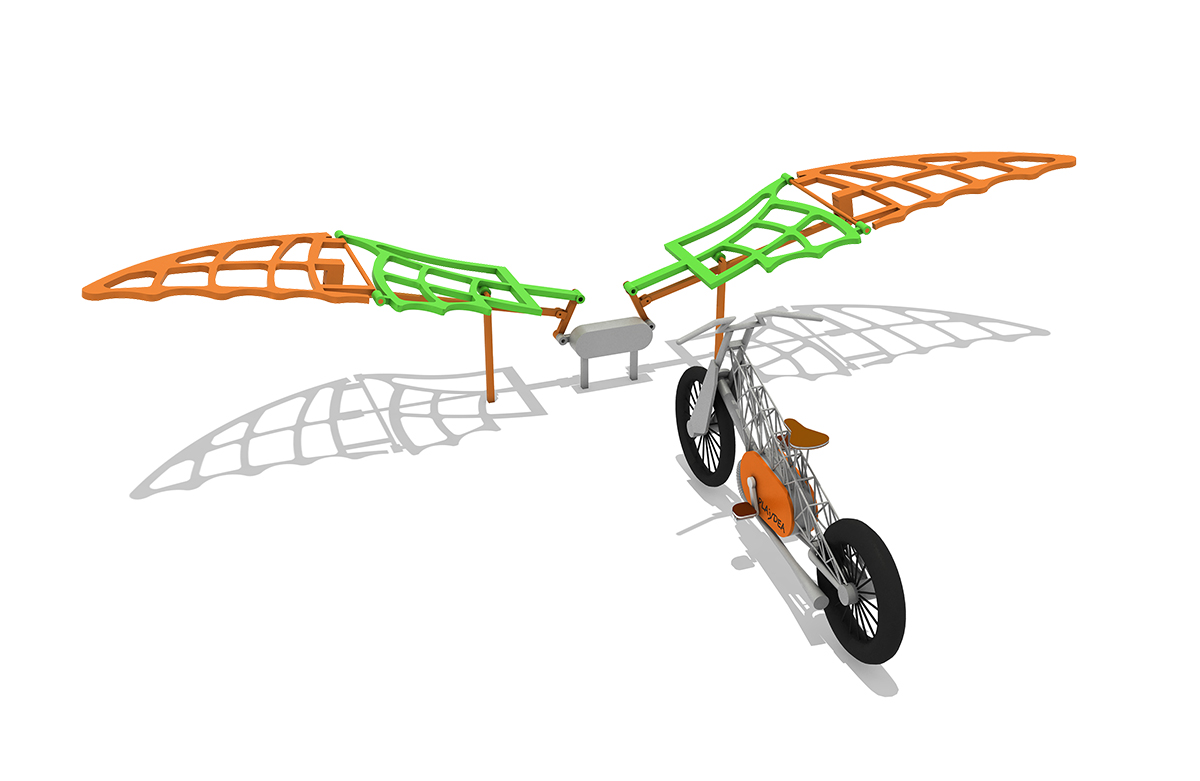 'Flying Hawk' is a huge wing shaped interactive play equipment that seems as it's flying to the sky, and the wing will flap faster if the user is pedalling with higher speed.