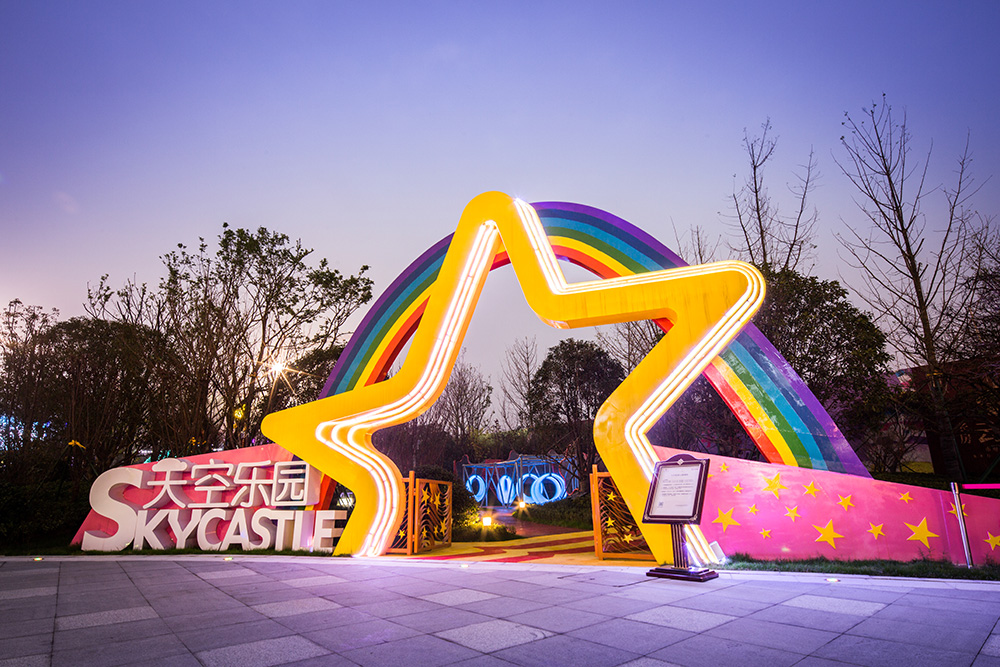 The interactive play equipment 'Free-walker' and 'Clapping Game' that designed and developed by Urban Concept has contributed to 'Sky Playground' project by enriching an human-powered play experiences for the children.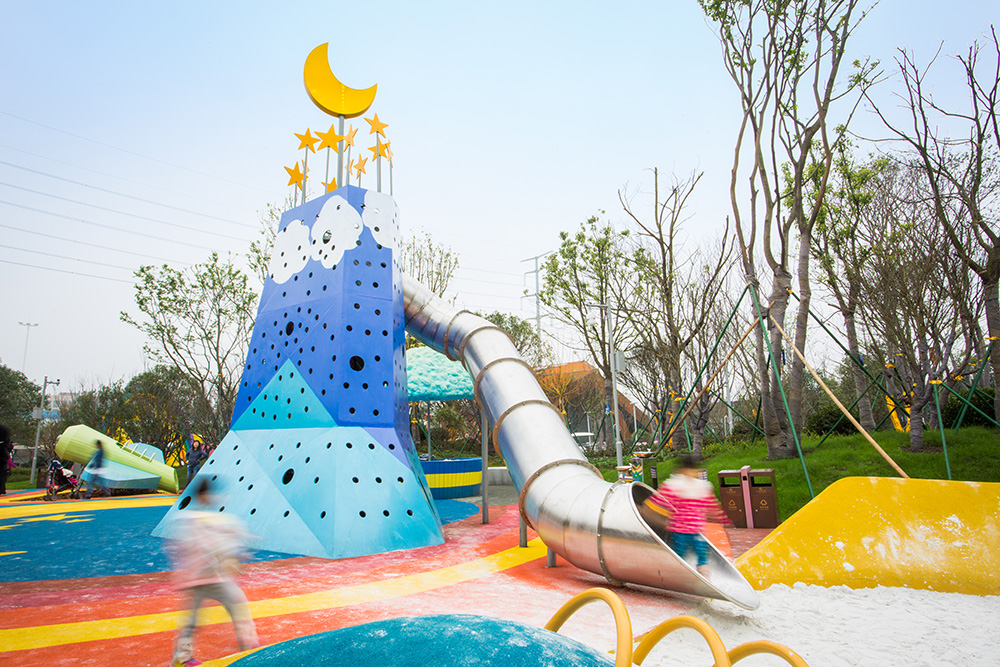 'Sky Playground' is located to the east of the Yuntu Experience Center, Hunan province.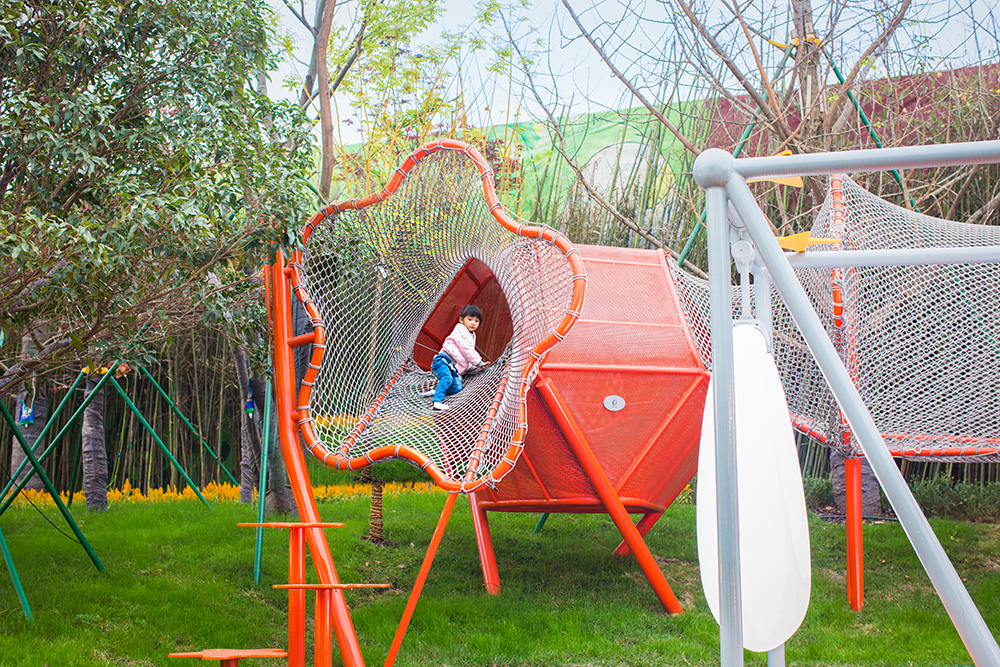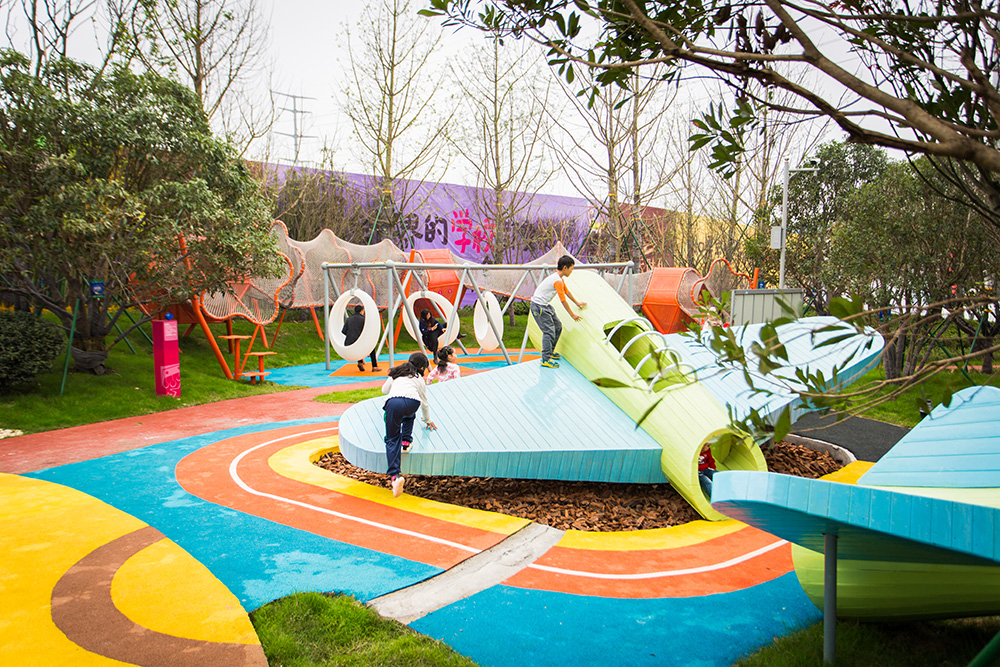 The project covers an area around 460 square meters, with the 'Sky' as the core design concept, creating a themed park with a full story line to connect 7 different zones as 'Stargate', 'Star Tunnel', 'Starship', 'Moonlight', 'Sky Castle', 'Moonwalk' and 'Colorful Clouds'.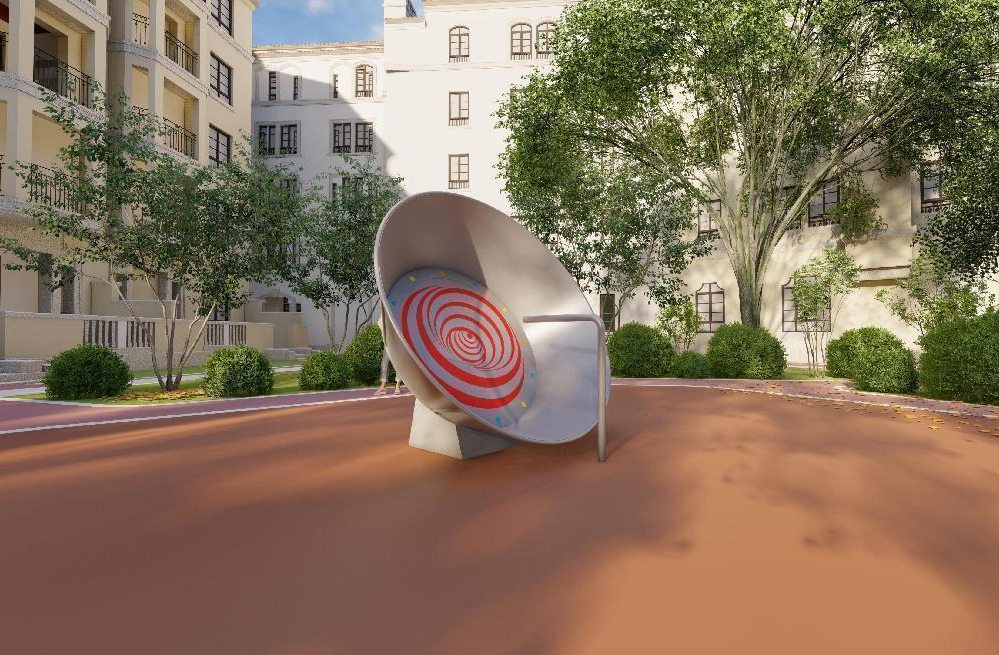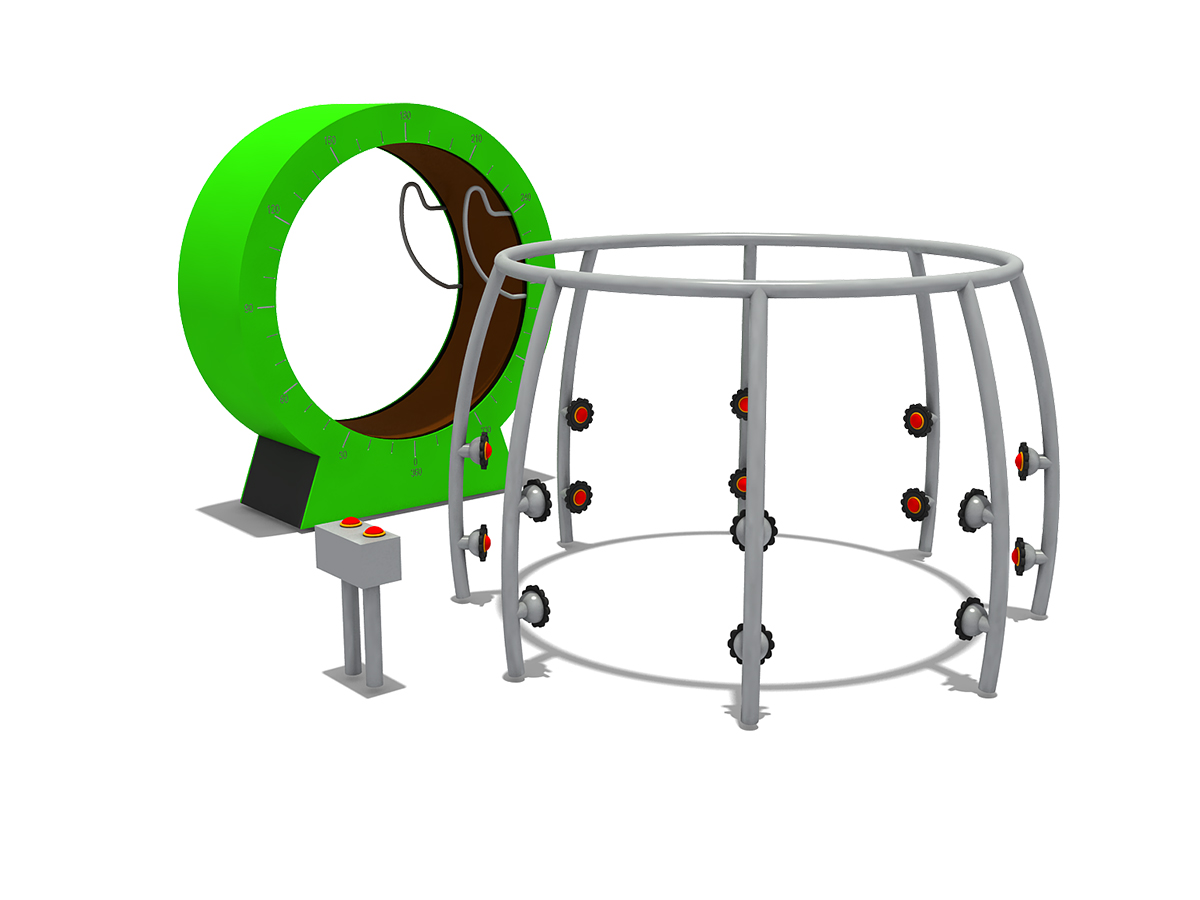 The way of how 'Free-walker' and 'Clapping Game' plays coincides with 'Moonwalk' zone perfectly, these two products also provide users with an opportunity to simulate a walk on the moon.