Urban Concept has been trying to incorporate more themes into playground equipment, and the LEGO-themed playground equipment is the latest attempt.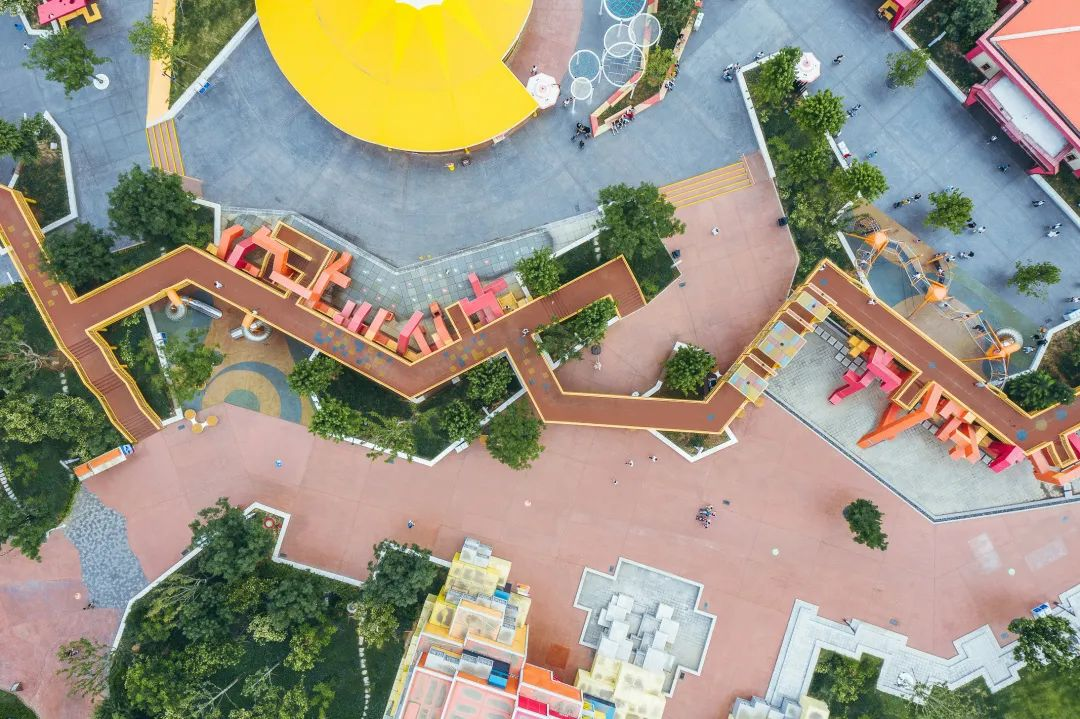 The equipment is vast when viewed from below, and joyful when looked down from above.
The brick-red landscape bridge corridor meets the beige spray paint, children's play begin from this place.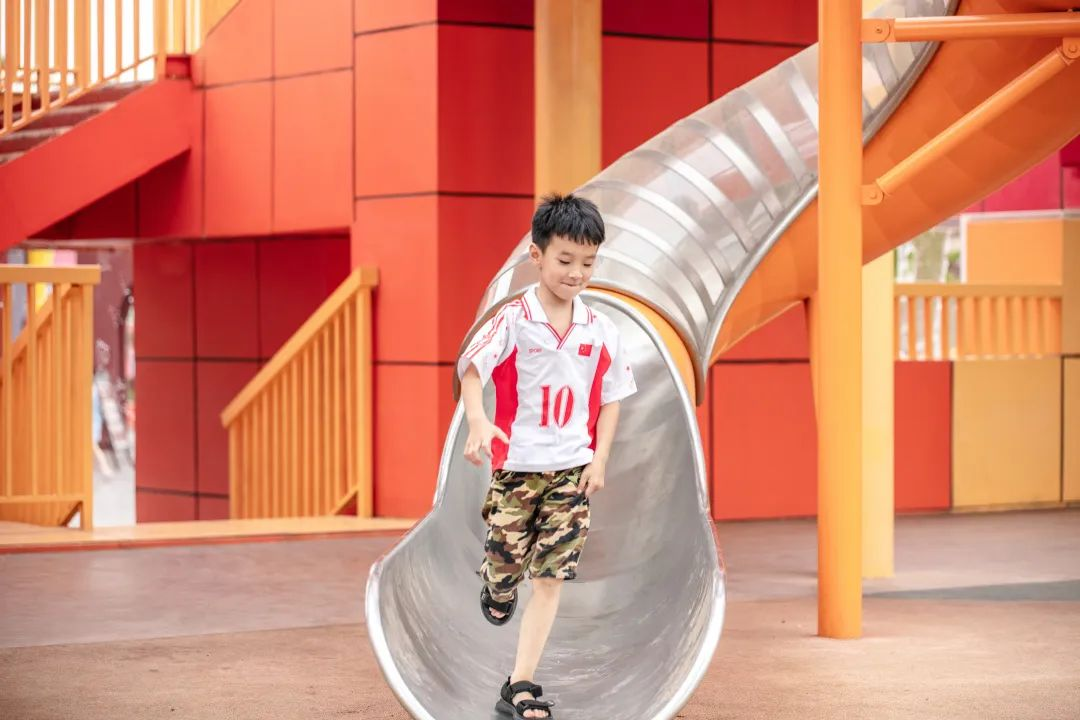 Be ready, rolling, spinning, landing, all in one go.
The 12 meters long slide is long enough for children to enjoy, 3mm thick 304 stainless steel plate with careful processing ensure the slide tube safe enough. The surface of the slide is brushed, and all the edges are polished smooth without stinging.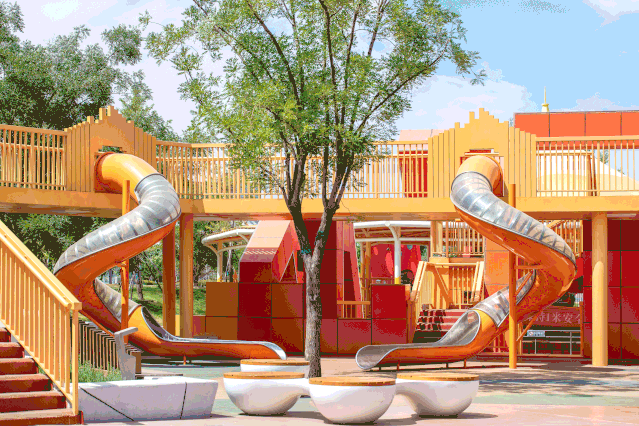 The ground is also installed with an interactive play fountain, capable of forming a heart-shaped fountain landscape.